Brazil imposes extra levies on blanket imports from Uruguay and Paraguay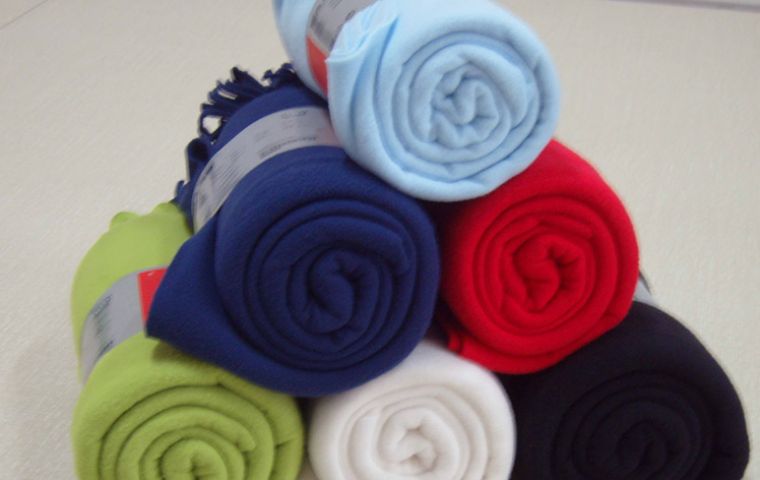 Brazil imposed additional levies on the import of blankets from Mercosur associates Paraguay and Uruguay alleging triangulation of Chinese textiles, which are restricted because of dumping practices.
The extra levies decided by Brazil's Foreign Trade Chamber, Camex, on synthetic fibre blankets imported from Paraguay and Uruguay was published in the Union's Official Gazette on Tuesday.
This is the first time Brazil appeals to a mechanism which allows to extend to third countries restrictions originally created as a compensation tool for disloyal trade practices, explained the Ministry of Development, Industry and Trade.
The measure first drafted and applied in April 2010 to restrict the inflow of synthetic fibre blankets from China after Camex determined that the Asian giant was appealing to disloyal trade practices to increase sales in Brazil.
However in February 2011 a Brazilian manufacturer claimed that the same textiles were being introduced from Paraguay and Uruguay thus frustrating the effects of measures applied to combat disloyal trade.
A further investigation by the trade defence department from the Foreign Trade Secretariat concluded that such imports were effectively a disloyal trade practice, according to the Brazilian government.
Thus Camex approved the restriction which applies to the blankets imported from Paraguay and Uruguay and to the synthetic fibre used for their manufacture.
This is the first time Brazil adopts such measures in the region to combat what it describes as practices to avoid restrictions on disloyal trade.
Likewise Brazil announced that an investigation is ongoing to determine whether Chinese footwear, restricted in the country for the same reason, are not appealing to countries such as Vietnam and Indonesia to triangle trade and avoid such measures.