HMS Protector meets RRS Ernest Shackleton in Antarctica
Friday, February 17th 2012 - 01:18 UTC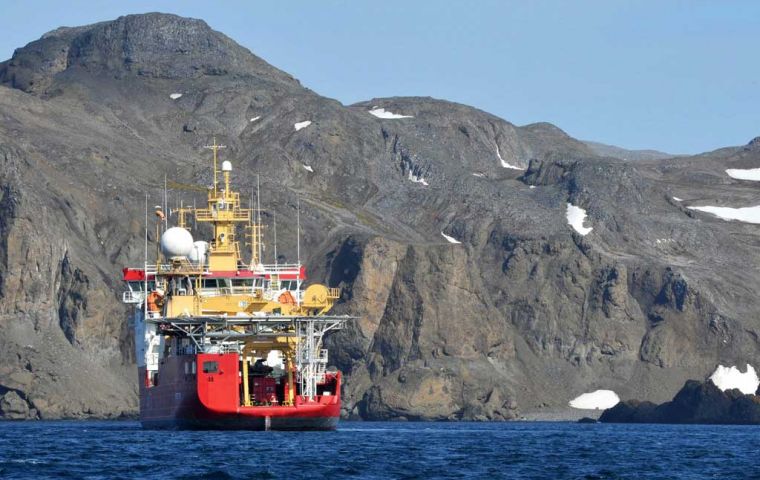 Newly commissioned Royal Navy Ice patrol vessel HMS Protector met up with her sister ship, the RRS Ernest Shackleton, in Antarctica recently. Her role as Ice Patrol Ship is to: conduct hydrographical surveys; assist the British Antarctic Survey; conduct base inspections to support the Antarctic Treaty and patrol for unlicensed fishing and visitors
On 17 January UK Prime Minister David Cameron sent an audio message to all British nationals in Antarctica, including both ships, to celebrate the centenary of Captain Scott reaching the South Pole.
Minister for the Overseas Territories Henry Bellingham marked the occasion with a visit to the British Antarctic Survey and the Scott Polar Research Institute in Cambridge, while the Foreign Secretary invited Sir Ranulph Fiennes to write a guest blog on his facebook page.
The FCO Polar Regions Unit's Paul Stansfield is currently on board HMS Protector carrying out a series of visits to international Antarctic bases in the region.
The Antarctic Treaty reserves Antarctica as a continent for peace and science, and base inspections are an important way of underpinning this objective. All Antarctic Treaty countries have free access to all science stations, at any time, where they can observe research, facilities and equipment to make sure they meet the high standards required by the Treaty.