IAATO public awareness campaign for Antarctica bound yachts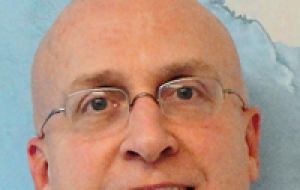 Following a good response to its public awareness campaign focusing on yacht operators, the International Association of Antarctica Tour Operators (IAATO) has continued its efforts during the current 2011-12 season to educate those bound for Antarctica aboard sailing or motor vessels.
The ongoing campaign consists of updated free information for yacht operators on the IAATO website (http://iaato.org/yachts), a revised "Sailing to Antarctica?" multi-language pamphlet, and posters displayed in popular yacht clubs and port authorities in southern Argentina and Chile, the most common launching points for yacht expeditions to Antarctica. Both the pamphlets and the posters – in English, French and Spanish – are available in electronic PDF format for downloading from the IAATO website.
"Our members – including a number of veteran Antarctic yacht operators – have come together over the years to initiate and put into practice operational standards that promote safety and mitigate potential environmental impacts," noted IAATO Executive Director Steve Wellmeier. "The goal for the outreach campaign is simple: to share these best practices with non-IAATO yacht owners – both private and charter operators – so that they understand the responsibilities and commitment necessary to protect themselves and to preserve the unspoiled Antarctic environment."
An important prelude to visiting Antarctica is the legal requirement of filing the proper documentation with a yacht operator's and/or skipper's home country or flag state, so that he or she is properly authorized for a voyage into the Southern Ocean south of 60°S. The IAATO website includes web links to authorizing governmental contacts, where specific details can be found.
It is the belief of IAATO that private one-off yacht expeditions as well as commercial yacht charter operations that go through the authorization process with an Antarctic Treaty Party learn from the experience and thereby strive to operate in a responsible fashion, particularly when the authorization process is detailed and incorporates safety and contingency planning.
Wellmeier commented that the campaign is beginning to achieve its intended effect. "While we still hear about a few renegades who flaunt the authorization system, many private yacht operators appreciate the information we've provided. Usually, they are quite receptive to anything that will make their intended trip safer and more environmentally responsible. The outreach effort has also been well received by the Antarctic Treaty Parties, who understandably remain concerned about unauthorized yacht visits.
"The work of this campaign, while promising, is not yet done. During the 2010-11 Antarctic season IAATO yacht operators accounted for 182 passengers on 24 voyages aboard 15 different boats. These numbers are up for the current season, with roughly 50% more passengers anticipated aboard authorized IAATO Member yacht trips. Nevertheless, our estimate is that this is still only a percentage of the overall visitation to Antarctica by yachts carrying 12 or fewer passengers.
IAATO will continue to coordinate with the relevant Treaty Parties in order to facilitate the distribution of materials in port areas, and to produce additional materials that can prove effective in persuading yacht owners to participate in the authorization process," said Wellmeier.
The IAATO website also includes a directory of established yacht operators and yacht services providers who may be good alternatives for those planning a first-ever trip to Antarctica with their own yachts.