Japanese nationals planning to travel to Antarctica must notify Environment Ministry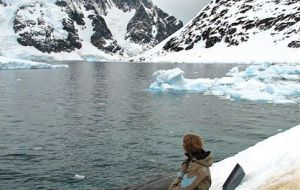 In an effort to assist travel agents and tour operators with Antarctica travel planning for their Japanese clients and foreign residents of Japan, the International Association of Antarctica Tour Operators (IAATO) is making new information available from the Japanese Ministry of the Environment.
"Japanese nationals, as well as citizens of other countries who live in Japan, intending to visit Antarctica are required to notify the Ministry of the Environment prior to their trip," according to Steve Wellmeier, executive director of IAATO.
"While this isn't a new requirement and is usually handled efficiently by the tour operator, it is sometimes overlooked by Japanese citizens traveling with non-Japanese companies, expatriates residing in Japan, or by travel agents who aren't aware of the regulation."
Wellmeier added that no special permit is typically required, only that the traveler, their travel agent or tour operator notifies the Ministry by email with relevant information. This includes:
• Name(s) and mailing address,
• Name of the tour operator and the Antarctic Treaty Party country that has authorized the trip or tourism activity,
• The name of the vessel or aircraft that will be used to enter the Antarctic Treaty Area,
• Place of departure (e.g. usually Ushuaia, Argentina when a vessel is used),
• The length of intended visit to Antarctica,
• The general area of the intended visit, including latitude and longitude,

Japan has recently published a new brochure – in Japanese only – explaining the requirements, along with general guidelines for tourists. This can be downloaded from the IAATO website, along with an English-language information sheet with appropriate contact information and email address for the Ministry of the Environment.