Brazil highways' maintenance to the private sector on 10 year contracts
Friday, February 24th 2012 - 07:30 UTC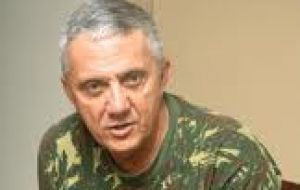 After selling concessions for the expansion and operation of three major airports and a highway earlier in 2012, Brazil is preparing a plan to sell 10-year highway maintenance contracts without tolls, a newspaper said on Thursday.
The government expects to sell so-called shadow-toll concessions for the upkeep and improvement of some of its federal highways in 2012, the Estado de S.Paulo paper said citing the executive director of the National Infrastructure and Transport Department Tarcisio Gomes de Freitas.
The shadow-toll model for highway concessions has been successful in several countries (UK, France, Norway and Portugal) and derives its name from the transfer of the cost of a highway's improvement and upkeep to the taxpayer rather than the actual user of the road.
In the new auction model under design, the government would pay the lowest bidder for the operation and improvement of federal highways, many of which lack sufficient traffic to attract investors. Most of Brazil high-flow highways are already under concession with tolls.
Strong automobile sales coupled with growth in disposable income among Brazil's middle class have resulted in increases in the use of highways under concession at many multiples above the expansion of GDP in recent years.
The shadow-toll model has its appeal in countries like Brazil, where political opposition to privatizing national assets runs strong. Despite the ruling Workers' Party's aversion to the sale of state assets, the government raised 14 billion dollars by selling concession rights to private investors to upgrade and operate three of the country's main airports earlier this year.
The government of President Dilma Rousseff also sold a build-and-operate concession for a highway in Espirito Santo in January to the winning bidder Ecorodovias, in the first highway auction since 2009. Spanish construction company OHL is also a major concession holder in of highways in Brazil.
The recent concessions awarded to large Brazilian and international contractors and construction companies are seen as sign that the Rousseff government is willing to take a more market-based approach to logjams that for decades have hobbled investment in Brazil's underdeveloped infrastructure.