Taiwan reluctantly accepts US beef imports with "safe level" of ractopamine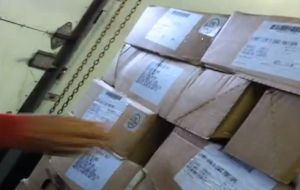 The Taiwanese Executive was leaning toward conditionally lifting a ban on the import of US beef that has been grown with a leanness-enhancing drug banned in Taiwan, the government said Monday.
Cabinet spokesman Philip Yang stressed that the executive branch will "communicate" with the Legislature over Premier Sean Chen's "difficult" decision that was made on the basis of a four-point principle.
The Taiwanese premier made the decision on the principles of "allowing a safe level of ractopamine in beef, separating the permits for importing beef and pork, clearly labelling beef imports, and excluding imports of internal organs," Yang said.
He noted that the decision was based on experts' views gathered from three meetings over the past three weeks.
Another deciding factor in reaching the decision was Taiwan's President Ma Ying-jeou instruction that people's health is the top consideration in the matter.
Yang said the government agreed to allow the import of beef with ractopamine residues only after experts put forth the conclusion that no existing literature shows any case of consumers having fallen ill after eating it.
Yang said, the government decided to maintain its ban on the import of pork grown with any leanness-enhancing drugs including ractopamine.
Separating the imports of beef and pork is a decision to protect the domestic livestock industry, he added.
To better protect domestic consumers and give them more choices, Yang said the government is also proposing strict enforcement of a requirement that the origin of all beef products and other information must be clearly shown on their labels.
In the meantime, the government is studying the policies of other advanced countries to determine the maximum allowable levels of ractopamine residues in beef. The existing ban on importing beef organs will also remain, according to Yang.
The spokesman stressed that Premier Chen has simply put forth a "policy position" regarding his plan to lift the ban on importing beef with ractopamine residues.
"This was not yet his final decision, which will be made after further communications with all sectors of society," Yang said.
He went on to quote the premier as saying that if scientific evidence or other incidents prove that traces of ractopamine in beef are harmful to human health, the government will "immediately ban" the import of all related products.