Gibraltar Port Authority attends Seatrade Cruise Convention in Miami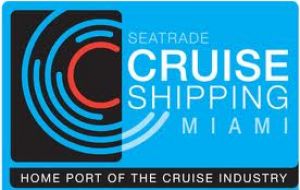 The Gibraltar Port Authority is participating in the Seatrade Cruise Shipping Convention which takes place in Miami between the 12th and 15th March 2012.
It is the world's largest annual gathering of the cruise industry and brings together cruise lines, ports and industry suppliers from around the world. Last year, the convention attracted over 11,000 attendees and 1,000 exhibitors from 121 countries and regions.
In tandem with the exhibition, which covers an area of 38,000 square metres, there is a conference, which begins with the now-traditional State of the Cruise Industry debate. This year's participants will be the Presidents and CEOs of Carnival Cruise Line, Royal Caribbean International, Celebrity Cruises, Holland America Line, Norwegian Cruise Line and MSC Cruises. Topics being discussed by other leading figures over the three-day period include a focus on Europe, standards for port and cruise ship security, trends in the cruise industry and safety.
The Gibraltar delegation will be led by the Minister for Tourism, Public Transport and the Port, Neil Costa, who will be visiting Miami in advance of the Convention, for a series of pre-planned meetings with senior cruise line executives.
"The Government is currently considering a number of options to accommodate more (and larger) cruise ships, as well as the shore-side infrastructure to handle passengers more efficiently, comfortably and safely. I look forward to discussing these issues and seeking the advice of cruise executives, who ultimately decide whether Gibraltar is included in their itineraries or not", said Costa.