Argentine government and YPF clash over the company's dividends policy
Friday, March 9th 2012 - 06:19 UTC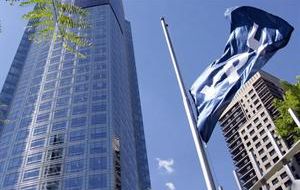 The relationship between the Argentine Government and the Spanish Repsol-YPF oil company continues to strain in spite of recent announcements and contacts to try and cool the situation.
On Thursday, Argentine government officials were allowed to attend the company's board meeting but they opposed approving the minutes and 2011 financial reports for considering that "they do not reflect correctly the company's current economic and financial situation."
The meeting took place in the YPF headquarters, in Puerto Madero, Buenos Aires. Present were Argentine Energy Secretary Daniel Cameron, Deputy Economy Minister Axel Kiciloff – none of them members of the board – and board member and Government representative Roberto Baratta.
Last February 23rd the three officials tried to access the board meeting but were not allowed to do so.
During the meeting, the Government delegates motioned to suggest the YPF stockholders' assembly that all 2011 profits that are yet to be distributed are used to create an additional reserve for investment, exploration and exploitation of hydrocarbons.
Despite the Government's disapproval, the financial reports were approved in a meeting presided by YPF and Repsol CEO Antonio Brufau via videoconference.
Earlier in the week YPF appealed in court a resolution from Argentina's Securities Exchange Commission which contested the previous board meeting.
In the ruling the Commission declared "irregular and ineffective" the conclusions and decisions adopted by the YPF board in its 23 February meeting arguing that it does not seem "justified" to leave out of the meeting the Argentine government representatives who formally hold seats.