BRICS summit to agree on intra-trade and credit on local currencies
Tuesday, March 27th 2012 - 12:41 UTC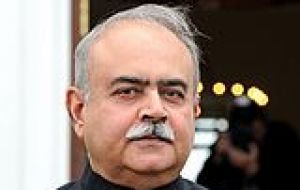 The five major emerging economies of BRICS -- Brazil, Russia, India, China and South Africa -- are set to inject greater economic momentum into their grouping by signing two pacts for promoting intra-BRICS trade at the fourth summit of their leaders in New Delhi on Thursday.
The two agreements that will enable credit facility in local currency for businesses of BRICS countries will be signed in the presence of the leaders of the five countries, Sudhir Vyas, Indian secretary for Economic Relations told reporters.
The pacts are expected to scale up intra-BRICS trade which has been growing at the rate of 28% over the last few years, but at 230 billion dollars, remains much below the potential of the five economic powerhouses.
Brazil's President Dilma Rousseff, Russian President Dmitry Medvedev, Chinese President Hu Jintao, South African President Jacob Zuma and Indian Prime Minister Manmohan Singh will hold their fourth BRICS summit on Thursday.
Besides participating in the summit, Manmohan Singh will hold bilateral talks with each of the visiting leaders. The Brazilian president will stay over for an extended state visit March 30-31.
Vyas said the summit will focus on a cluster of global issues, including finding ways of sustainable recovery from the festering global downturn, reforms of international financial institutions, the UN reforms, inclusive growth, food security and energy security.
The Delhi Declaration that will be adopted at the end of the summit will reflect the BRICS' collective position on these issues. The BRICS summit will be preceded by a meeting of trade ministers of the five countries and a business forum of leading corporates of these countries.