EU preparing to lodge a complaint at WTO against Argentina import restrictions
Tuesday, April 24th 2012 - 20:58 UTC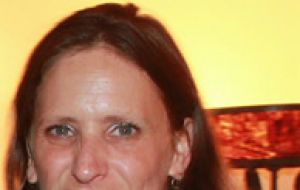 The European Union is planning to lodge a complaint at the World Trade Organization over Argentina's import restrictions and is seeking other trading partners to back its presentation, a source familiar with the situation said on Tuesday according to news agencies.
"This is a process that is advancing but it will take some time before it becomes official. We will naturally look at others that could accompany us" said the source adding that attitudes are important and unfortunately "we have seen no constructive position".
However it is likely to be "a matter of weeks" before the EU launches the case, the source said.
US Ambassador to the WTO Michael Punke led the criticism at a March 30 meeting of the WTO Goods Council, where he said Argentina had put a blanket restriction on trade by requiring import licenses on all imported goods from Feb 1 this year.
But Argentina's Secretary for International Economic Relations Cecilia Nahón said Punke's allegations had "no basis in objective facts" and were meant to stigmatise Argentina, according to a transcript of her statement at the March 30 meeting.
"We see this as a political action because it does not involve precise questions concerning certain specific measures or sector policies, but rather an overall questioning of Argentina's trade policies and practices, of a kind unprecedented in the WTO," she said.
Last week EU Trade Commissioner Karel de Gucht wrote to Argentine Foreign Minister Hector Timerman saying bilateral contacts had failed to resolve the problem.
"Regrettably, Argentina has not presented any valid justification for these measures nor taken any real steps to remedy the situation", he wrote in the letter dated April 19 which has triggered a major controversy since Minister Hector Timerman when asked about the issue denied having received any communication and added some unnecessary remarks about the EC.
De Gucht urged Argentina to "revise or remove... all formal and informal measures which unduly hinder imports" and said the EU was keeping open all possibly options to address the matter.
In a similar spirit Spanish Foreign Minister Jose Manuel Garcia-Margallo said Spain historically has had very good relations with Argentina and expected the country doesn't fall into international isolation.
"It is in Argentina's interest not to end up isolated in the world, particularly in such an extremely delicate moment for Argentina" the official said Garcia-Margallo at an EU meeting in Luxembourg.
The Spanish official also thanked the EU for its "unconditional support" and explained the EU executive board is studying ways to change its approach to commerce with Latin American countries.