Port of Montevideo invests heavily in infrastructure for the cruise industry
Thursday, April 26th 2012 - 01:38 UTC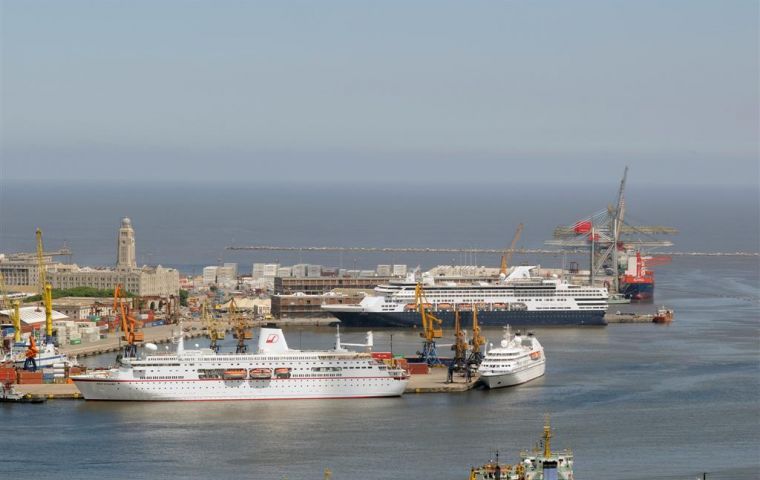 Uruguay has began works in the extension of a pier in the port of Montevideo to cater the cruise industry which should be ready for the next season 2012/13 when the country will also become a hub for the exchange of passengers.
The renewed pier when finished will be 333 metres long, 34 metres wide and the access canal will be dredged to 14 metres. The infrastructure investment is estimated in 60 million dollars.
The contract for the works was signed last September and should be completed before the next cruise vessels begin arriving in early November.
This season several cruise companies used Montevideo as a port for the exchange of passengers given the good communications system and easy air connections from the international airport Carrasco, only 45 minutes from downtown.
Costa Cruises has confirmed that Montevideo will be the boarding port for ten calls of Costa Fortuna the next season. Over 200 calls of cruise vessels are expected in Uruguay, (Montevideo and Punta del Este) in the 2012/13 summer extending from November to April.
As to the current season Uruguayan tourism authorities will be giving the final evaluation following the departure of the last vessel to call in Montevideo on May 15: the Japanese flagged "Asuka II" which left Kobe last April 3 on a world tour that ends in Yokohama, 7 July 2012.