Japanese deep-sea drilling vessel sets new record at 7.740 metres
Monday, April 30th 2012 - 07:15 UTC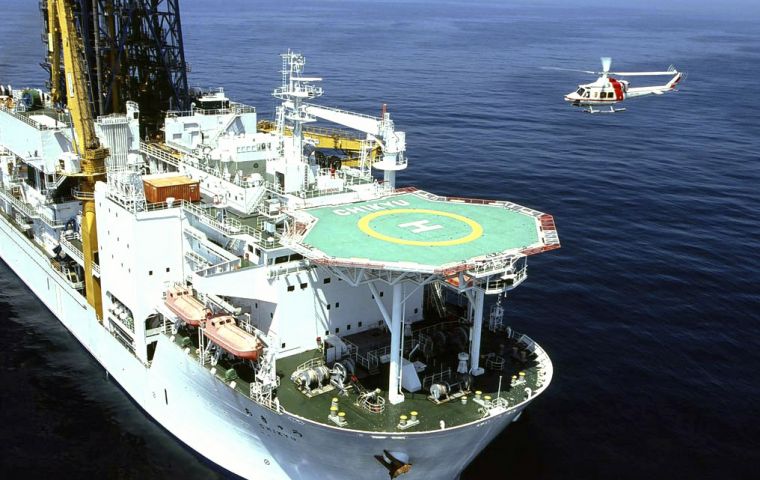 Japanese maritime research agency announced that its deep-sea scientific drilling vessel has reached a point at 7,740 meters below the ocean surface, setting the world's record for such drilling.
The vessel, called "Chikyu," set the record during its ocean research drilling project launched earlier in April off Oshika Peninsula, Miyagi Prefecture in north Japan, to find out how the 2011 devastating earthquake and tsunami disaster occurred, the Japan Agency for Marine-Earth Science and Technology said.
The Chikyu, which means Earth, drilled 856.5 meters below the seafloor at a depth of 6,883.5 meters to reach the fault zone at the drilling site, just west of the axis of the Japan Trench, the operator said.
In the history of deep sea drilling projects, the previous record was 7,049.5 meters below the sea surface, marked by the US research vessel 'Glomar Challenger' in the Mariana Trench in 1978, when the expedition drilled 15.5 meters below the seafloor at the water depth of 7,034 meters, according to the agency.