Falklands' trade mission in Aberdeen for investments and know-how to develop its oil industry
Tuesday, May 8th 2012 - 06:25 UTC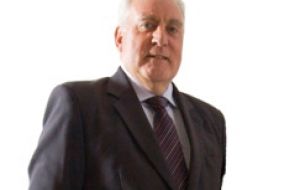 The largest trade mission to visit Britain from the Falkland Islands for almost 20 years will arrive in Aberdeen on Tuesday to explore the opportunities arising from the Islands' fledgling oil and gas industry, reports The Scotsman.
During the three-day visit to Europe's oil capital, the 30-strong Falkland Islands delegation will hold talks with a number of North Sea companies and visit the city's bustling oil port.
The trade mission will then spend two days in Shetland, where delegates are due to tour Sullom Voe oil terminal.
The visit to Aberdeen has been organised by Aberdeen & Grampian Chamber of Commerce (AGCC) in association with the Falkland Islands chamber and is aimed at discussing opportunities for closer working relationships between the Falklands and businesses in the north east of Scotland.
A spokeswoman for the Aberdeen chamber said: "A key component of the visit will be to give the delegates the opportunity to visit and meet with specific companies to discuss their needs and explore operational issues with a view to establishing partnerships and joint ventures with local firms."
Members of the Falkland Islands mission will also be holding a series of briefings where they will talk about their government's policies on oil development and provide an update on potential future developments in the North Falkland Basin.
Jon Woodwards, the international director for AGCC, said the visit provided a valuable opportunity for north-east businesses to learn more about the potential opportunities in the Falkland Islands.
He continued: "While the delegation is particularly interested in exploring and developing joint work opportunities in its growing energy industry, the delegates represent a range of industries including fishing, shipping, transport and construction and local businesses that are well placed to provide necessary support infrastructure."