Greek exit from the Euro could cost French taxpayers 66.4bn Euros, says report
Tuesday, May 15th 2012 - 16:08 UTC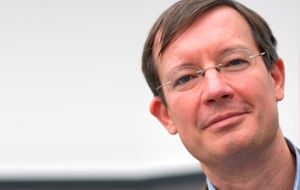 An exit of Greece from the Euro zone could cost the French taxpayer up to 66.4 billion Euros and saddle the country's banking system with 20 billion Euros in lost loans, according to a study published on Tuesday.
Eric Dor, head of research at the IESEG School of Management in Lille, said in the report that the departure of the debt-stricken Mediterranean state would result in at least partial losses on its liabilities to the other member states of the 17-nation bloc.
These include bilateral loans, lending from the Euro zone's EFSF bailout fund, Greek debt held by the European Central Bank, and liabilities under the Target2 system used to settle cross-border payments in the euro system, the study said.
France's share, equivalent to just over one-fifth of the overall sum, would total around 66.4 billion Euros, Dor said.
"A default rarely results in total losses for creditors. The losses could be a fraction of this upper limit, but they would likely be several tens of billions of Euros in any case," Dor wrote.
He also estimated that French banks, some of which have subsidiaries in Greece, had loan book exposure and holdings of Greek debt totalling 39.7 billion Euros.
Should Greece leave the Euro, its new currency might suffer a fall in value of around 50% against the single currency, that would spell a loss of 19.8 billion Euros for French banks, wrote economist Eric Dor.