OECD anticipated end to weak growth in Brazil but warns about inflation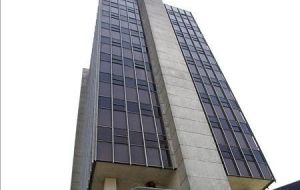 Weak growth in Brazil seems to be coming to an end, but there are still looming risks in the shape of inflation, credit risk and competitiveness, according to the latest outlook published by the Organization for Economic Cooperation and Development, OECD, on Tuesday.
"Activity is projected to pick up quickly and then gradually ease to trend rates, driven by private consumption and investment," the OECD said in the report.
The OECD sees GDP expanding by 3.2% this year, the same as it had forecast in its last report in November. The organization raised its forecast for next year to 4.2% growth, from 3.9%. It sees consumer price inflation slowing to 4.9% this year, and accelerating to 5.3% in 2013.
But inflation may resurface given a tight labor market and recovering credit growth that may be exacerbated if the central bank continues to cut interest rates, the OECD said. However, the organization supported the government's view that Brazilian interest rates may not return to the previous sky-high levels.
Interest rate cuts "may be a step in a long-awaited and warranted shift towards a durably lower structure of borrowing rates," OECD said. Even if the central bank has to raise rates down the line to deal with rising inflation, they "will not need to rise to levels prevalent before the recent slowdown," the OECD said.
Still, there are risks associated with the government's drive to push rates lower, the OECD said. Government-run banks have slashed lending rates, twisting the arms of their private-sector rivals; the OECD said that this pressure, along with rising household default rates, "may also pose risks" for private-sector banks.
The government may therefore need to step in at some point to "contain possibly destabilizing credit growth," the OECD said.
The OECD said that Brazil continues to attract significant foreign capital inflows, "resulting in a strong yet volatile exchange rate." Exports, and in particular manufacturing exports, are suffering from currency appreciation and structural challenges, it said, adding that government measures to stem the appreciation "can provide temporary relief at best."
"By contrast, tackling underlying structural competitiveness issues and taking advantage of the competitive pressures provided by open trade will enhance long-term productivity growth," it said.