Black Friday for markets; US dismal jobs report and European crisis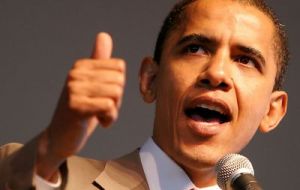 US stocks fell more than 2% on Friday, dragging the Dow Jones into negative territory for the year after a dismal US jobs report added to fears that Europe's spiralling debt crisis was dragging down the world economy.
The Dow Jones industrial average fell 274.88 points, or 2.22%, to 12,118.57 at the close. The S&P 500 Index dropped 32.29 points, or 2.46%, to 1,278.04. The Nasdaq Composite dropped 79.86 points, or 2.82%, to 2,747.48.
European shares tumbled to six-month lows and braced for further losses as weak economic data from the United States and Europe cast new shadows on global economic recovery prospects.
The pan-European FTS-Eurofirst 300 index closed 1.9% lower at 954.74 points, a closing level not seen since December, while the Euro STOXX 50 index of Euro zone blue chips fell to a seven-month closing low of 2,068.66 points, down 2.4%.
In Asia, Nikkei average slid to mark its ninth straight week of losses, the longest such run in 20 years, after disappointing Chinese and US data deepened fears of a global slowdown in the throes of Europe's debt crisis. The Nikkei fell 1.2% was down 1.6% on the week.
The broader Topix lost 1.5% and the index ended down 1.8% on the week, on track for a ninth straight week of losses to mark its worst weekly losing streak since 1975.
In the US, President Barack Obama said the US economy was still fighting its way back to full health and was not yet growing or creating jobs fast enough, blaming high gasoline prices and headwinds from Europe's economic crisis for the lag.
"The economy is growing again but it's not growing as fast as we want it to grow," he told workers and supporters at a Honeywell factory in Minnesota. "Our businesses have created almost 4.3 million new jobs over the last 27 months but as we learned in today's job report, we are still not creating them as fast as we want."
Stock markets fell on Friday after the government released its latest employment snapshot showing the US jobless rate ticked up to 8.2% in May from 8.1% in April.
Obama, a Democrat running for re-election on Nov. 6, said external factors were largely at fault. Obama said gas prices were "hitting peoples' wallets pretty hard" despite falling from recent peaks and described Euro zone troubles as "starting to cast a shadow" over the United States.
Obama's Republican rival in the November election, former Massachusetts governor and private equity executive Mitt Romney, said the jobs report was "dismal" and proof that Obama's economic policies were failing.
The Republican Party also issued a statement highlighting comments from Honeywell chief executive David Cote criticizing the rising national US debt, seeking to remind voters about swelling federal deficits under Obama.
Labour Department stats released Friday showed job growth in May was the weakest in a year and employers added far fewer jobs in the prior two months than previously reported.
Employers created a paltry 69,000 jobs last month, the fewest since May last year. In addition, employers added 49,000 fewer jobs than previously estimated in March and April. The level of employment is still 5 million jobs below where it was in December 2007, when the economy fell into recession.
Job gains were weak across the board last month, with the private sector adding only 82,000 positions. Government payrolls dropped by 13,000, dragged down by ongoing belt-tightening by local governments.
Construction employment fell 28.000 jobs in May, the fourth straight decline, driven by an increase in residential construction. In manufacturing, the recovery's star performer added 12.000 jobs.