Argentine dollar restrictions intensify malaise in real estate and the wider economy
Wednesday, June 13th 2012 - 08:21 UTC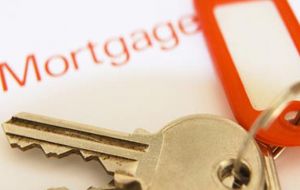 On June 7 the Argentine government presented a bill to require debt and new contracts are denominated in pesos, while the government is mulling the de-dollarisation of real estate contracts. This would make real estate purchases even more difficult than they currently are in a country with ever-tightening capital controls.
The increasingly extreme measures from the administration of President Cristina Fernandez are attempts to stop the depletion of foreign currency reserves and the deterioration of the current account balance, which continue despite increasingly stringent measures.
The restrictions on real estate purchases in dollars will cause further damage to economic growth, given that construction represents around 15% of Argentine GDP, and the majority of purchases are currently transacted in dollars. The market is already experiencing difficulty: since October 2011, authorisation from the tax agency AFIP is needed to convert pesos to dollars, and such authorisation is becoming increasingly difficult to obtain.
Few sellers are willing to accept pesos given inherent mistrust of the currency. While the restrictions on peso-dollar conversions are encouraging more to do so, peso prices are often calculated at the high black market exchange rate of around ARS5.90/US$ (the official exchange rate stands at US$4.49/US$), which deters buyers.
An additional problem for the real estate market is the underdeveloped mortgage market. Given Argentina's high inflation, annual interest rates on mortgages is often over 20% - another deterrent to potential homebuyers.
The Cristina Fernandez administration repeatedly uses nationalist rhetoric to justify the increasingly intrusive measures to control capital outflows, which has worked relatively well in maintaining popularity.
However there are signs that this is beginning to wane as governmental controls and import restrictions become harsher. While approval has not yet dropped to the levels of 2008, when it plummeted from 57.8% to 23%, it fell 12 percentage points in eight months to 41.2%, on June 10 2012, according to polling agency Management and Fit. It is likely to fall further as households and businesses alike are detrimentally affected by unorthodox government policy.
There are still very few signs the government will address the causes of Argentina's intensifying economic malaise and the resulting inflation, such as high, unsustainable fiscal expenditure and endemic corruption.
Instead, the government is likely to use the quick fixes of capital controls and fabricated statistics to prolong the status quo and maintain the value of the peso, although these are looking increasingly ineffectual. Dollar reserves are at their lowest levels since April 2010, and weak external demand will impact further on the current account balance through 2012. A drastic change in the government's economic trajectory may soon become inevitable.
By Cosima Cassel