Rousseff reveals how she was tortured as a student by the Brazilian military regime
Wednesday, June 20th 2012 - 06:44 UTC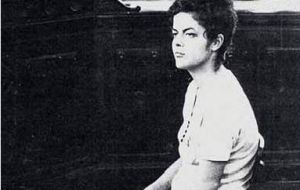 President Dilma Rousseff still has trouble chewing, after her jaw was dislocated during three years of torture and imprisonment under Brazil's former military leadership, it was revealed this week.
According to an unedited autobiographical account by Brazil's first female president published in the media Monday, she was subjected to regular torture.
"The interrogation started, generally with electric shocks, growing in intensity, and then there were sessions of "pau de arara" (suspension from a rod by the hands and feet), something people can't take for too long," Rousseff said.
Rousseff, 64, recounted her experiences under Brazil's military regime (1964-1985) over a decade ago at a provincial human rights council that sought to compensate victims of torture, but the full details have just been released.
In 1970, then 22-year-old Rousseff was arrested and imprisoned for three years in Rio de Janeiro, Sao Paulo and Belo Horizonte, where she began to fight with guerrillas at the age of 16.
In Belo Horizonte, Rousseff faced the worst years of repression by the military leadership, which accused her of helping a guerrilla leader escape, something she denies to this day. Rousseff's torturers often beat and threatened to disfigure her.
"My jaw was dislocated. That still causes me problems until today," she said, but she added her torture wounds "are a part of me."
In May, Rousseff inaugurated a truth commission, aimed at shedding light on the crimes committed by the former military leadership.
The commission however does not seek to call into question the 1979 amnesty law that at once permitted exiles to return to the country and offered amnesty to torturers.
According to official estimates, some 400 Brazilians were killed or disappeared during the military regime, compared with 3.200 in Chile and 30.000 in Argentina according to human rights groups.
However the head of the Argentine military Junta, General Jorge Videla in a recent interview with a Spanish journalist said that the number was closer to 9.000 according to the Armed forces registry.