Brazil's May current account deficit reached 3.4 billion dollars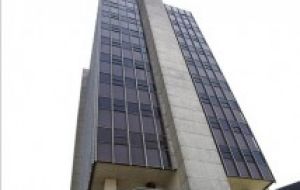 Brazil posted a current account deficit of 3.468 billion dollars in May, central bank data showed on Friday, in line with analysts' expectations and less than the previous month's gap. Brazil's current account deficit in April was 5.4 billion, the central bank said last month.
Brazil's 12-month current account deficit through May equalled 2.11% of GDP, the central bank said.
The current account, the broadest measure of a country's foreign transactions in its balance of payments, encompasses trade in goods and services, interest payments and profit and worker remittances.
The measure indicates how reliant an economy is on financing from foreign capital. Strong capital inflows from foreign investors have helped Brazil cover its current account deficit in recent years.
Foreign direct investment, which falls under the capital account in the balance of payments, was 3.716 billion in May, the central bank said, down from 3.973 billion in May last year and below the 4.669 billion reported in April.
The central bank said it expects a current account deficit of 56 billion in 2012, down from a previous forecast of 68 billion, though kept its estimate for foreign direct investment unchanged at 50 billion dollars.