Brazilian grain quality-control equipment manufacturer opens office in Winnipeg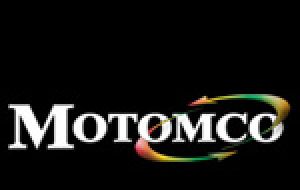 Motomco Group of Brazil, a manufacturer of grain quality-control products, is opening a Canadian operation called Canada Moisture Analyzers in Winnipeg this summer. The shop will handle sales and service for its products, which measure moisture content in grain in North America.
The company's decision to set up shop here was announced by Premier Greg Selinger while in Brazil attending the Rio+20 Earth Summit.
Manitoba Trade and Investment found this company, and together with CenrtrePort Canada, sold it on the merits of Manitoba.
The office is expected to open with about six to seven administrative, commercial and technical professionals near King Edward and Border streets.
Increasingly, high-tech automated moisture meters are becoming regular fixtures in all sorts of grain-storage environments -- in on-farm bins, elevators and other processing situations.
Officials from Manitoba agricultural-equipment companies said they are familiar with the Motomco brand but substantial competitors exist locally.
"To have them come and locate in Manitoba is a pretty good story and could lead to some manufacturing down the road," Selinger said.
"They did a lot of research and had other locations they were looking at. They checked out the labour force, the investment climate, the quality of life and chose Winnipeg."
Although the company is opening a sales and service office, the hope is it will grow into distribution and perhaps even manufacturing.
In addition to moisture meters, Motomco has about 40 other products that address grain quality.
With head offices in Curitiba, Brazil, Motomco also has offices in seven of the main agricultural regions of Brazil as well as in Argentina, Paraguay and the United States.
Motomco exports products to North, Central and South America as well as to some countries in Europe and Africa.