Argentine collar clamp has sentenced businessman 'trapped' in Uruguay
Saturday, July 21st 2012 - 06:44 UTC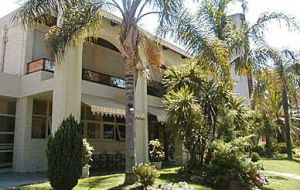 An Argentine businessman who was sentenced in Uruguay to home arrest following a car accident in which one person died remains at the location of the crime because his family in Argentina have been unable to purchase the 5.000 US dollars bail needed for his release.
The 70 year old businessman was typified manslaughter and is currently staying at a hotel in Punta del Este, the sea resort where the accident occurred, since he has no home address in Uruguay and is waiting for the family to somehow find a way around the dollar clamp imposed by the government of President Cristina Fernandez that strictly limits the purchase of US currency.
Since last October Argentine has been tightening the money exchange market with serious restrictions to purchase dollars, forcing the creation of a so called "black" (bills) and "blue" (assets) informal market. Both options are closely watched by the tax revenue office and could lead to fines and/or jail sentences,
Purchasing official dollars in banks or money exchange houses is an extremely cumbersome process which needs clearance from the Central bank and the tax revenue office, but with no certainty of a positive or sufficient reply to the request.
The gap between the official and non official markets this week reached 47%.
The defendant's solicitor Gabriel Adriozola said "the sentence abides strictly to law and so does the cautionary measures decided by magistrate Marcela Vargas".
"Medical reports indicate that it is highly non recommendable to send my client to jail given his age and health condition" said Adriozola who added that "under Uruguayan law whoever is involved in a traffic accident in principle is not sent to jail, and further more when it has been proved it was a case of manslaughter. In civilized countries people are not sent to jail even when sentenced until convicted".
The accident occurred in a highway leading to Punta del Este when the Argentine businessman was driving his Mercedes Kompressor at high speed and collided with a double cabin van travelling on the same direction. The driver of the van crashed against a railing and since he had no safety belt was thrown out dying on impact.