Outrage in Britain over the empty seats at the London Games stadiums
Monday, July 30th 2012 - 05:03 UTC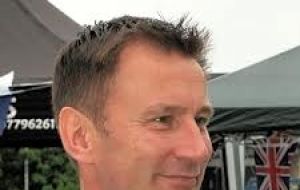 Organisers fought to quell growing public outrage over empty seats across venues at the London Olympic Games where China has laid down an early marker with a world record win in the pool and a commanding early lead in the medals table.
Dispiriting images of rows of vacant rows at football stadiums, Wimbledon, the aquatic centre and beyond has angered Britons who tried and failed to buy tickets in the build-up to the Games having been told they had sold out.
More empty seats were reported on Sunday including at the equestrian dressage at Greenwich Park, despite the draw of Queen Elizabeth's granddaughter Zara Phillips making an Olympic debut.
Heavy rain after a hot, dry spell also put a dampener on outdoor events on the second day of full sporting contest, as did the announcement that Uzbek gymnast Luiza Galiulina was provisionally banned from the Games for a positive drugs test.
Olympic organisers launched an urgent inquiry into the seating fiasco to nail down precisely who had not taken up their places and why, given the degree of public outcry.
"It is a shame this happened but we are going to do everything we can to make sure we fill up those stadiums" said Culture Secretary Jeremy Hunt, the British minister responsible for the Olympics.
"I was at the Beijing Games in 2008 and one of the lessons we took away from that was that full stadiums create the best atmosphere, it's best for the athletes, it's more fun for spectators and it has been an absolute priority."
The embarrassment took some of the shine off the Games, where sport has began in earnest after a surreal and exuberant opening ceremony on Friday night which thrilled Britain but baffled much of the world because of its arty eccentricity and the fact that Olympic Games are an international celebration.