Brazilian tourists swamp Chilean winter resorts; 30% more in first half of 2012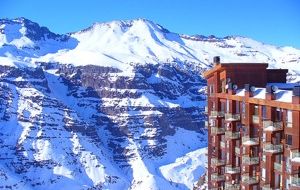 Chile's Under Secretary for Tourism Jacqueline Plass reported that the arrival of Brazilian tourists had soared 30% in the first half of the year, attracted mostly to the ski centres along the Andes Mountains and to Patagonia.
"Over 180.000 Brazilians have arrived in Chile so far this year attracted by the snow and southern landscape, which means many thousands of jobs", said Ms Plass.
Chile's Tourist board in March launched a promotion campaign in Brazil which has resulted in a 35% increase of arriving tourists during June, mainly to enjoy the winter resorts. The campaign had a budget of 700.000 dollars said Ms Plass.
Given these numbers "we are particularly enthusiastic and positive about expectations in coming weeks when we estimate there will be a further 20% increase, although we must keep in mind that tourism is extremely sensitive to any thing that might happen; let's hope this does not occur and that we have abundant snow in the resorts".
"An overwhelming majority of our clients, 70% come from Brazil with peaks of 90%", said Ricardo Margulis, general manager of the ski resort Valle Nevado.
"Snow fall this year has been exceptionally better than in 2011, even when this season it has not been that abundant, the level and quality of the snow plus the low temperatures have enabled us to maintain the resort in excellent conditions for skiing fans", added Margulis.
Last year the ski season attracted 43.896 foreign tourists to winter resorts in Chile, mainly from Brazil, 48% followed by those from Europe, 28% and Argentina, 12%.