Seeds market clash: Monsanto wins one billion dollars lawsuit to DuPont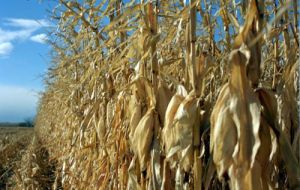 Monsanto, the world's largest seed company won a one billion dollars victory over its arch rival in a lawsuit concerning patents in the agricultural seed market. The victory, concerning genetically modified seeds that allow crops to tolerate weed killer, should have little immediate impact in that lucrative marketplace.
But it underscores Monsanto's dominance over popular seed technology and could slow DuPont's advancement, analysts said. The case is in Re: Monsanto Co vs E.I. Dupont De Nemours, U.S. District Court, Eastern District of Missouri, No. 09-00686.
After a three-week trial in St. Louis, the jury took less than an hour to find in favour of Monsanto, which claimed DuPont and its agricultural crop subsidiary DuPont Pioneer Hi-bred International, violated a 2002 licensing agreement. DuPont said it would appeal the award.
DuPont spokesman Doyle Karr said the company would not incur a charge against earnings because it expects to prevail in its appeal. The company will argue against both the size and merit of the 1 billion damages. He also said the verdict does not affect the company's agricultural seeds and traits businesses.
"It does not have any impact on our current products or on our pipeline," said Karr.
The agreement in question gave DuPont the right to use Monsanto's glyphosate-tolerant Roundup Ready trait, a wildly popular technology. But it said DuPont did not have the right to stack that with other traits as it tried to do with a product known as Optimum GAT. The product was eventually shelved.
The US District Court in St. Louis ruled in 2010 that the Roundup Ready license agreements between DuPont and Monsanto contain an unwritten "implied" term that prohibited DuPont from stacking its Optimum GAT trait with Monsanto's Roundup Ready trait in soybeans or corn.
DuPont claims that Monsanto acted fraudulently in obtaining the patent and thus rendered it invalid.
"There were several fundamental errors in the case which deprived the jury of important facts and arguments and led to the disappointing outcome," DuPont said in a statement.
Besides appealing this verdict, DuPont is pressing a separate patent misuse case and antitrust claims against Monsanto and a trial on those issues is set for September 2013.
Monsanto maintained that DuPont wilfully violated its patent because its own technology was failing.
"This verdict highlights that all companies that make early and substantial investments in developing cutting edge technology will have their intellectual property rights upheld and fairly valued," David Snively, Monsanto general counsel, said in a statement.
Monsanto introduced its Roundup Ready technology in 1996 in soybeans. Roundup Ready crops can tolerate sprayings of Roundup, or glyphosate-based, herbicide. Monsanto licenses Roundup Ready technology for corn, alfalfa, cotton, canola, and sugar beets.
Monsanto filed suit against DuPont and its Pioneer unit in May 2009 citing the unlicensed use of the Roundup Ready trait.
Both companies hold strong positions in the U.S. seed industry and have been racing each other and other competitors to develop improved crops through genetic modifications and other means.
Pioneer President Paul Schickler said that Pioneer has been gaining market share - 12 points of the North American soybean share through the 2011 season - and did not expect the ruling to slow its advances. He also said the company's licensing arrangements with Monsanto will not change with the terms locked in until 2015, after Monsanto's patent on the Roundup Ready technology expires.
He said Pioneer currently holds a 36% market share of both the soybean and corn markets in North America, and has a strong line up of seed products, but still is hindered by what he said are anti-competitive practices by Monsanto.
"If we and others in the seed industry are going to be successful in the long term it has to be centred on innovation and choice, and have a meaningful impact on the anti-competitive behaviours that Monsanto has employed," said Schickler.
Monsanto has denied allegations of anti-competitive behaviour. Those issues will be subject to the court case slated for trial next year.