Argentina warns US and EU markets on oil exploration activities in the Falklands
Thursday, August 9th 2012 - 01:02 UTC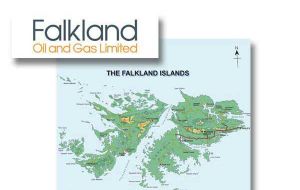 Argentina's National Securities Commission, CNV, officially communicated leading international stock exchanges in the US and Europe that hydrocarbons companies operating in the Argentine continental shelf in the area of the disputed Falklands/Malvinas Islands are involved in "illicit and clandestine" activities.
An 8 August release from the Argentine Foreign Ministry web made the announcement saying that the stock markets of London, New York, Milan, Rome and Paris had been informed by CNV of the Argentine Energy Secretary resolutions to that effect since the companies involved in such activities in Malvinas waters, are traded in those markets.
The release also mentions that the companies had been previously notified (request of compliance) by the Argentine government of such resolutions.
The Energy Secretariat resolutions have declared the activities of Argos Resources Ltd., Rockhopper Exploration Plc., Borders & Southern Petroleum Plc, Falkland Oil and Gas Limited and Desire Petroleum Plc operating along the Argentine continental shelf as "clandestine and illicit", which opens the way to begin civil and criminal actions.
All these London AIM traded companies have licences from the Falkland Islands government for the exploration and future exploitation of oil and gas offshore the Islands.
"The measures are in the framework of the legal actions started by Argentina against the illegitimate exploration and exploitation activities undertaken in the Argentine continental shelf" concludes the release.
Previous similar communiqués referred only to the New York and London markets, but now Milan, Rome and Paris have been added since one of the latest farm-in agreements reached by FOGL is with the Italian company Edison, subsidiary of French corporation EDF.
This Edison-FOGL operation involves 90 million dollars. However later in the week FOGL announced a second farm-in deal, this time with Noble Energy from Texas which will demand an investment ranging between 180 and 230 million dollars.
Earlier in the year Rockhopper Exploration that struck oil in the Sea-lion prospect to the north of the Islands reached a farm-in one billion dollars agreement with UK's Premier Oil to develop the resource.