Brazil invites private sector to invest in new highways and railways plan
Thursday, August 16th 2012 - 01:38 UTC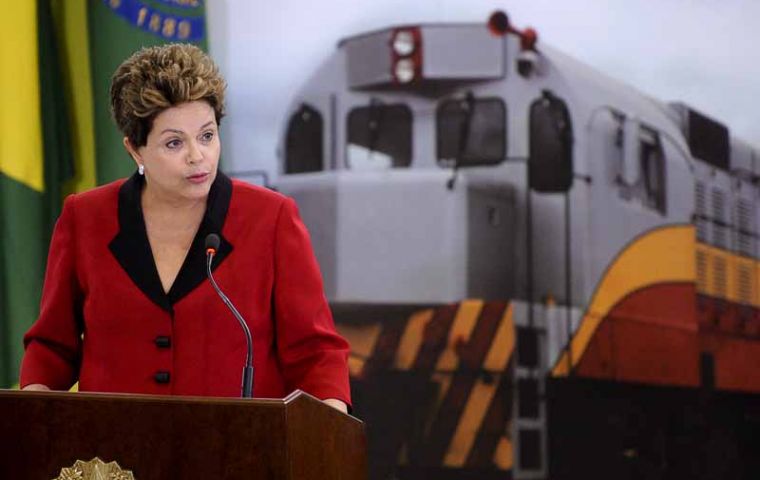 Brazil's government unveiled on Wednesday measures to lure up to 133 billion Reais (66 billion dollars) in private investment for new roads and railways needed to unclog the country's transportation bottlenecks.
The measures include a plan to double capacity of the country's main highways, with concessions for roads and railways, Transport Minister Paulo Passos said at an event in the capital Brasilia.
The government, through Brazil's massive state development bank BNDES, will also offer subsidized loans for investors looking to get in on the projects.
The steps are an effort by President Dilma Rousseff to modernize Brazil's economy, which has stalled over the past year, following average growth of more than 4% over much of the past decade.
Rousseff, during comments at the ceremony, said the measures would help Brazil become "richer, stronger, more modern and more competitive." Such investments, she added, can make "Brazil finally have infrastructure compatible with its size."
The government also hopes the investment will jump start the economy in the short term. The investments, the minister noted, are expected to take place over the next five years.
"This isn't a program for investments to be diluted over the next 15 or 20 years," Passos said.
The program foresees concessions to expand the country's old and overloaded road and rail systems. In addition to plans for major highways, the government hopes to lure investments for up to 10.000 kilometres of Brazil's rail network.
The government in coming weeks is also expected to announce similar projects for the country's ports and airports.