Falklands' Desire updates oil potential of promising Elaine and Isobel prospects
Friday, August 17th 2012 - 07:02 UTC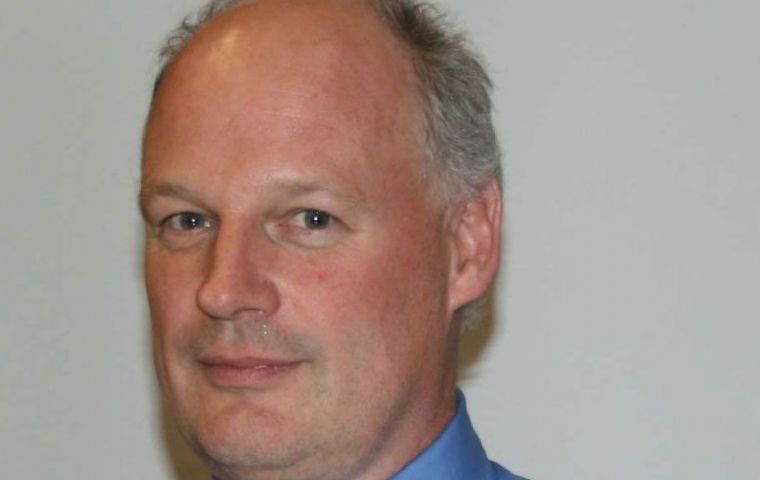 The AIM traded company Desire Petroleum said on Thursday it will seek industry partners to participate in the further exploration of the North Falkland basin based on the quality of its maturing prospect inventory.
In a company's release Desire told investors that a new competent person's report had updated the findings of two prospects, Elaine and Isobel, which between them have added 312 million barrels of prospective recoverable oil resources to their inventory.
This CPR update from Sinergy (GB) covers the interpretation results from the 2010/2011 merged 3D seismic data over the Elaine and Isobel prospects. The Elaine and Isobel prospects are located wholly within the PL004a licence in which Desire has a 92.5% interest. A CPR covering the full prospect inventory from the merged 3D seismic data will be available in Q4 2012.
According to Desire the Elaine and Isobel fans are developed in the southeast of the North Falkland basin, within the basal part and are similar to the Sea Lion (*) fans further north.
"The seismic expression indicates a thick, sand-prone interval inter-bedded with mature oil source rock and combined structural/stratigraphic traps mapped on the downthrown side of the basin-bounding fault system" points out Desire.
Finally "the volumetric assessment of the total Elaine and Isobel prospect area indicates gross prospective resources which are comparable with the size of the Sea Lion field and with a geological chance of success of 30%".
Desire Chairman Stephen Phipps said that they are delighted that their prospect inventory continues to strengthen and that some of the best remaining potential in the North Falkland Basin is within its licence PL004 in which Desire has a strong equity position.
Mr Phipps underlined that the Elaine and Isobel prospects are "very attractive drilling targets, particularly as the basin moves into a new phase of activity. The planned development of the Sea Lion discovery demonstrates the commerciality of major discoveries in the basin and we are optimistic that the Elaine and Isobel prospects can deliver significant value for our investors".
He added that as the company's prospect inventory matures, "we will be seeking industry partners to participate in further exploration of our licences and the quality of prospects like Elaine and Isobel provides a strong platform for success".
The CPR update was prepared by Senergy, a major independent consultancy specialising in reservoir engineering, geology, geophysics and petroleum economics. Senergy have used all available information and interpretations supplied by Desire. The CPR update, including a glossary of key terms, can be downloaded from the Desire website: www.desireplc.co.uk.
(*) The Sea Lion 2010 discovery from Rockhopper Exploration proved to have sufficient oil potential as to convince UK Premier Oil to sign a one billion dollars farm-in deal to develop the field.