EU threatens to impose tariffs on bio-diesel imported from Argentina
Wednesday, August 29th 2012 - 21:16 UTC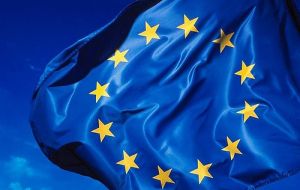 The European Union threatened on Wednesday to impose tariffs on bio-diesel imported from Argentina and also Indonesia. The announcement was made today on the bloc's Official Gazette.
"The European Commission has received a complaint on protection against dumped imports from countries not members of the European Community, alleging that imports of bio-diesel, originating in Argentina and Indonesia, are being dumped and are thereby causing material injury to the Union industry", can be read in the statement.
The investigation will determine whether bio-diesel from the two countries "is being dumped and whether the dumped imports have caused injury to the union industry", the European Commission, the EU trade authority in Brussels, said today in the Official Gazette.
The inquiry highlights tensions accompanying EU efforts to increase the use of bio-fuels, a renewable energy from crops such as rapeseed, corn, wheat and sugar, amid a crackdown on fossil fuels blamed for global warming. Ethanol is another kind of bio-fuel.
Now, the commission has nine months to decide whether to impose provisional anti-dumping duties for half a year and EU governments have 15 months to decide whether to apply "definitive" levies for five years.