Argentine industry asks for flexible imports but strongly supports government policies
Tuesday, September 4th 2012 - 18:26 UTC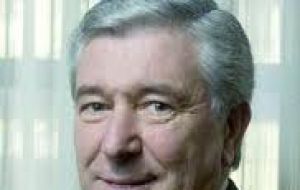 Argentina's Industrial Union, UIA, called on the government of President Cristina Fernandez to ease the imports of inputs for manufacturing, which is suffering from shortages caused by severe controls, although at the same time was supportive of official policies to boost industry.
"Even when non automatic licenses and tariffs are a significant help for industry, we request that input imports be authorized at a speedier pace so that it does not have an impact on local industry", said UIA Vice-president Juan Carlos Sacco on Monday evening during the celebration of the Industry Day.
The administration of Cristina Fernandez has drastically slowed imports to ensure a healthy trade surplus of over 10 billion dollars this year to help among other things boost international reserves from the central bank that currently stand at 45 billion dollars and face debt payments close to 12 billion dollars before the end of the year.
This policy and the promotion of imports' substitution to promote manufacturing activity and jobs has come under strong criticism from international organizations plus countries such as the US, EU, Japan and Mexico.
"This government has shown clearly that it is pro-industry. Limiting imports helped enormously but we would very much like more flexibility in the paperwork to have access to inputs and not lose competitiveness", added Sacco.
The UIA, the strongest manufacturing lobby in Argentina represents over a thousand different industries.
Since 2011 Argentina has been implementing a foreign currency clamp with strict control over the foreign exchange market which has resulted in shortage of inputs for industry and other sectors, including car manufacturing which has helped the Argentine economy grow at a sustained 8% almost every year since 2003, according to official stats.
Sacco nevertheless supported government policies arguing that "the measures implemented are geared at impeding the developed world from flooding us with goods at dump prices. That is why not only Argentina, but the whole region is trying to protect themselves" said Sacco.