Argentine economy to expand 1% this year, according to private estimates
Wednesday, September 19th 2012 - 06:05 UTC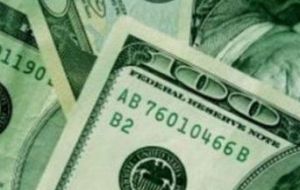 The Argentine economy is expected to grow 1% this year with manufacturing activity virtually stagnant, according to the head of a leading economic consultancy agency in Buenos Aires who nevertheless admits that the government stats "will probably show a better performance".
"Manufacturing is down from a year ago, for example basic metals and refining, and overall there will be zero expansion in manufacturing in 2012 and probably 1% for GDP", said economist Orlando Ferreres who attributed the current situation to three main causes.
"Brazil is bearish and its demand of Argentine manufactured goods is down, the drought meant lower than expected soybean and corn crops and the dollar clamp has almost paralyzed the construction industry", explained Ferreres.
Because of its long experience with high inflation, the Argentine real estate market functions with US dollars and the severe limitations of holding, saving and trading with the greenback imposed by the Cristina Fernandez administration has virtually frozen the housing market.
According to his consultancy Economic Activity Index, the Argentine GDP in August suffered an annual contraction of 0.5%, although the index was up 0.9% in August compared to July.
The overall slowing down of the Argentine economy according to economist Ferreres contrasts with the optimistic forecast for the 2013 budget elaborated by the administration of President Cristina Fernandez and which this week begins to be discussed in Congress.
The Argentine government estimates the economy to expand 4.4% in 2013, with inflation reaching 9% in the twelve months and the dollar trading at an average of 5.10 Pesos. Currently at the official exchange rate the US dollar trades at 4.65 Pesos but in the parallel market at 6.45 Pesos.
Likewise revenue is expected to grow parallel to inflation and the trade surplus is estimated to reach 13 billion dollars in the twelve months.
The government will keep to its policy of cancelling sovereign debt with central bank reserves and will continue to absorb government offices cash surpluses with bonds to face expenditures.
On more specific issues there is expectation regarding minimum values for taxing income and assets given the high level of inflation.