Petrobras asks court to lift ban on Swiss rig supplier and Chevron
Saturday, September 29th 2012 - 08:33 UTC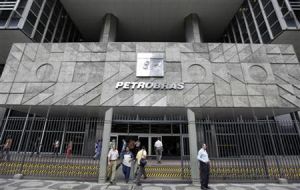 Brazilian energy giant Petrobras on Friday asked a Rio do Janeiro court to lift a ban on operations of rig owner Transocean in connection with a major ocean oil spill last year. The company filed a civil action as "injured third party" to press for the immediate lifting of a July 31 injunction ordering US oil firm Chevron and Switzerland-based Transocean to stop drilling and shipping activities in Brazil within 30 days.
Brazil's national oil regulator estimated that 2.400 barrels of crude were spilled in the November 2011 oil accident off the coast Rio de Janeiro state. Transocean was officially notified of the injunction this week.
Petrobras said the ban harms its own activities as it suspends ongoing operations of seven rigs leased from Transocean, and makes it impossible to operate an additional rig from the Swiss company.
Petrobras is also a partner in Chevron's deep-water Frade field, where the oil spill occurred. Transocean has 10 rigs operating in Brazil, eight of them leased by Petrobras.
Petrobras has an ambitious plan to boost its oil production from a current two million barrels a day to nearly five million by 2020, thanks to the huge "pre-salt" offshore reserves discovered in 2007.
The company however needs foreign technology and investment to tap the pre-salt reserves buried on the ocean floor beneath bedrock and underwater salt beds. But since 2003 the state-owned company has failed to meet its annual oil production targets.
Brazil's National Petroleum Agency estimates that the "pre-salt" reserves could hold more than 100 billion barrels of high-quality recoverable crude and could turn Brazil into one of the world's top exporters. Less than 10% of oil production currently originates in the "pre-salt" layer.