Brazil will invest 2bn dollars in promoting fishing industry and doubling catches
Tuesday, October 23rd 2012 - 07:27 UTC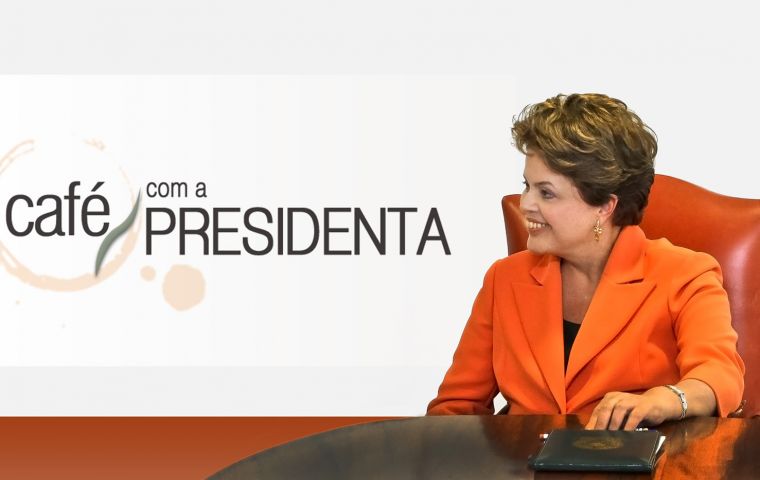 Brazilian president Dilma Rousseff announced on Monday an ambitious program to boost and make competitive the fishing industry doubling catches for which she promised the government would invest 4.1bn Reais (2bn dollars).
"We're going to invest 4.1bn Reais from now until 2014 to double catches and reach two million tons of fish annually. For this we are going to increase credit, help cooperatives, invest in technical assistance and improve the storage and trading facilities for the industry", said Ms Rousseff during her program "Coffee with the President".
Rousseff said that fishermen with an income below 160.000 Reais annually and fish farmers with income below 320.000 Reais will have access to soft credits with an interest rate of 4% and two years before beginning to pay back.
Small coastal fishermen will have access to a loan of 2.500 Reais and two years to pay back with a 0.5% rate. If they pay back on time they will have a 25% rebate. To help cooperatives there will be a fund of 30 million Reais with an annual interest rate of 2%.
"With that money cooperatives will be able to purchase equipments, nets, improve their fishing vessels, set up cold storage and improve trading conditions avoiding waste which is one of the major problems of fish production in Brazil", indicated Ms Rousseff.
The Brazilan government will also help to ensure the sale of fish at fair prices for fishing families. The program for the acquisition of food provision will buy 20.000 of fish every year directly from the fishing families. "This should help improve the live hoods of 380.000 families that make a living out of fishing".