India becomes main world beef exporter in 2012, and probably 2013
Wednesday, November 7th 2012 - 22:42 UTC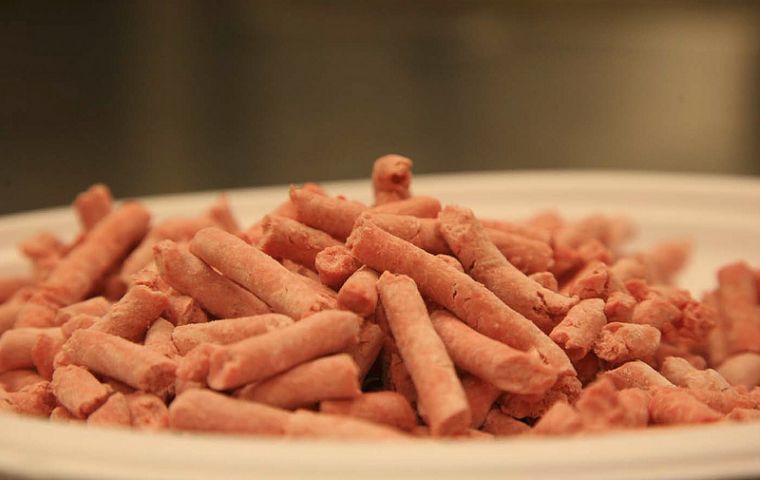 While the mantle of the world largest beef exporting nation has traditionally been a three-way race between Australia, Brazil and the US, 2012 has seen India race ahead of the pack, with expectations for Indian beef exports to grow again in 2013.
Export forecasts released by the United States Department of Agriculture (USDA) Foreign Agricultural Service points to Indian beef exports reaching 2.16 million tons cwt in 2013, up from a world leading 1.68 million tons cwt in 2012 – with the next closest nation in 2013, Brazil, shipping 1.45 million tons cwt.
Compared to the 29% year-on-year rise forecast in Indian beef exports in 2013, Brazilian and Australian (1.41 million tons cwt) beef exports are only expected to increase 4% and 2%, respectively.
Given a falling cattle herd and constrained beef production, US beef exports in 2013 are forecast to decline 1.1% year-on-year, to 1.1 million tons cwt.
The rapid growth in Indian exports over the past five years has grabbed the attention of the other major beef exporting nations, with all exporters very closely monitoring the expanding global footprint created by Indian beef.
According to the USDA, in 2012 Indian beef accounted for nearly a quarter of the world beef trade, compared to just 8% in 2009. Indeed, in 2009, India is reported to have shipped 609,000 tons cwt, which would have placed it as the fifth largest nation, behind Argentina.
On the demand side of the equation, the rapid expansion of Indian beef shipments has been met by robust demand for lean and low priced beef, largely across the Middle East, Africa and southern Asia.
According to the USDA, the ability to provide halal product has also added to the attraction of Indian beef across numerous markets.
From an Australian perspective, while Indian beef does not have access to major markets, including Japan, Korea and the US, there are several smaller markets where Australian and Indian beef competes.
The most notable of these is Malaysia, where in 2011 Indian beef imports maintained 82% market share, with Australia next, at 13%.
From a supply viewpoint, India's potential to sell beef into the world market is substantial. With the world's largest bovine herd (this includes both cattle and buffalo), forecast to reach 327.3 million head in 2013, annual beef production is well below that of nations with much smaller herds.
In 2013, Indian beef production is tipped to reach 4.17 million tons cwt, compared to 11.27 million tons cwt in the US, which has a herd of around 90 million head.
According to the USDA, while Indian laws prohibit the slaughter of cattle for religious reasons, buffalo slaughter is allowed, but restricted to bulls and unproductive heifers.
Additionally, the financial incentive to salvage and sell buffalo calves for slaughter is contributing to the rising beef supplies, albeit with average carcase weights remaining very low compared to other countries (USDA). (Argentine Beef Packers SA)