Argentines can expect a 'salt-less' summer when they turn out to the Atlantic coast
Wednesday, November 14th 2012 - 07:05 UTC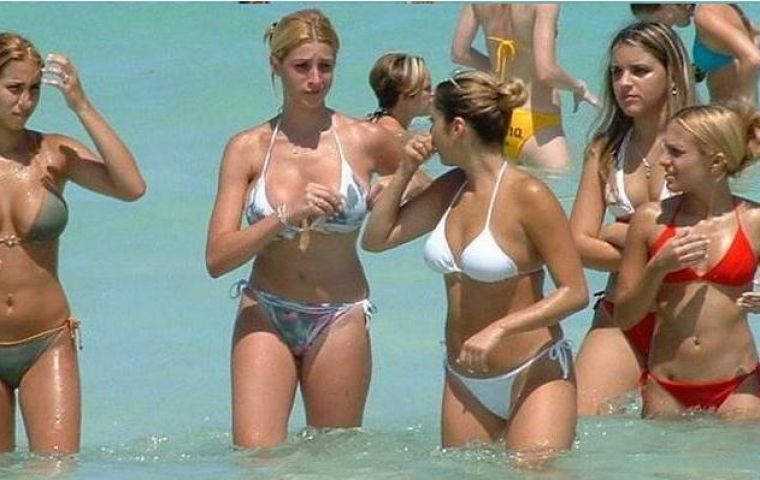 An estimated 20.000 restaurants, hotels and fast food places in the province of Buenos Aires Atlantic beaches have agreed to eliminate salt from tables as part of a campaign to help combat the excess consumption of sodium and related diseases such as high blood pressure and cerebrovascular accidents, CVA
The agreement was signed by the Province of Buenos Aires Ministry of Health and the Tourism Secretary with the Hotel-Gastronomy Business Federation and follows similar actions with the Tourism, Hotel and Gastronomy Workers Union and the Argentine Bakeries Federation, to promote the rational use of salt.
Alejandro Collia, provincial Health Minister said that "nine out of ten hyper-tense can improve their condition if they lower the consumption of salt, if they practice sports regularly and keep to the appropriate body weight".
He added that the rational use of salt in all gastronomy outlets will be supported in all Buenos Aires province districts with abundant literature on how to prevent high-blood pressure, "it is a silent illness which demands permanent controls".
"We believe this is the right moment to launch the campaign in the main tourism destinations, because that is when people arrive to rest and are more permeable to prevention messages", said Collia.
The World Health Organization recommends no more than five grams per day, "however in Argentina consumption is double that volume and this helps explain to a great extent why high blood pressure is one of the main causes of cerebro-vascular accidents, heart attacks and death", pointed out the minister.
Collia said that the gastronomy and hotels federation has 17 affiliates in the province with over 20.000 businesses, hotels, restaurants, "so we can expect the elimination of salt-shakers should be extensive to that number of members" along the Atlantic coast, when millions of Argentines take to the beaches.