Brazil government exposes alleged links of the opposition and media with the king of illegal gambling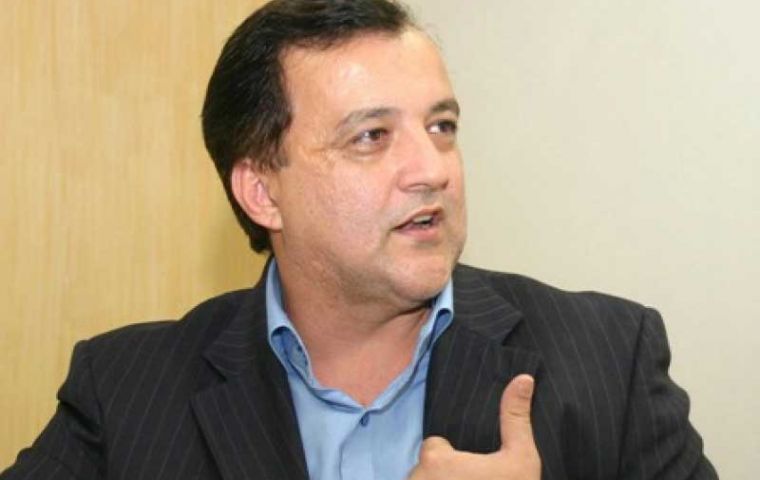 A Brazilian congressional committee has asked the Attorney General's Office to prosecute on conspiracy charges two editors from the opposition magazine Veja because of their links with the chief of illegal gambling in the country, Carlinhos Cachoeira.
Policarpio Junior is editor in chief of Veja in Brasilia was included in the list of 45 names allegedly involved in criminal actions and linked to Cachoeira, by the rapporteur of the congressional committee investigating the case, lawmaker Odair Cunha from the ruling Workers party.
Veja is the magazine with the largest circulation in Brazil and has been in opposition to the administrations of presidents Lula da Silva and Dilma Rousseff, and has exposed many corruption cases involving members of the two governments.
"Policarpio Junior is a journalist who has always been ready to comply the wishes of the illegal gambling chief", said lawmaker Cunha in his report.
According to the claim Cachoeira and Policarpio had very close links that went beyond those of a professional and a source of information. But the magazine also exposed several government scandals based on information from the king of illegal gambling which favoured certain lobbies in the federal government.
Editorial Abril which publishes the magazine said in a release that the congressional committee had as its objective "to attack the credibility of the free press for having played a crucial role in exposing the 'mensalao'", the corruption network mounted by the Workers Party between 2003 and 2006 with the purpose of ensuring legislative support.
The report also mentions another four journalists from regional media also accused of belonging to the Cachoeira network and working for well known media such as TV Brasilia; Option from Goias; State of Goias and online Redacao.
Cachoeira was set free last week after spending nine months in prison following on an appeal.
The congressional report also requests that Attorney General Roberto Gurgel be investigated for allegedly shelving two demands against Cachoeira whose "long tentacles" have reached several ministries in recent years.
Gurgel is the prosecutor who accused the Workers Party over the 'mensalao' corruption ring which ended with the sentencing to jail of Lula da Silva's former cabinet chief Jose Dirceu and several other outstanding figures from the ruling party.
The report also claims that the governor of the central state of Goias, Marconi Perillo who belongs to the main opposition party Brazilian Social Democracy, PSDB, received checks from one of Cachoeira companies to sell his house.
The construction corporation Delta which has contracts at all levels of Brazilian government was also accused of benefiting from Cachoeira's network in exchange fro money laundering.
Among other names in the list of alleged contacts figures Demostenes Torres, a former conservative Senator who defended Cachoeira's interest in the Upper House, according to phone recordings which forced him to resign to his legislative bench