North Dakota oil and gas production increasing 3% to 5% monthly
Thursday, November 22nd 2012 - 21:35 UTC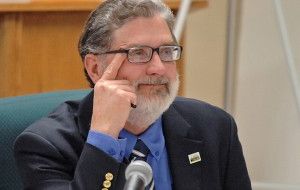 Crude production from the Bakken and Three Forks formations in North Dakota could rise by another 50-100% in the next three years, and not start to decline until 2020 or even 2025, according to official projections from the North Dakota Oil and Gas Division.
Output from the Bakken, Three Forks and Sanish formations hit a new record of 728.494 barrels per day in September. But production could reach 900,000 or even 1.2 million barrels per day by 2015, according to the Oil and Gas Division, based on estimates of probable or possible reserves of 10 to 15 billion barrels.
Output could be sustained at this level until 2020 or even 2025, before starting to taper gently. By 2050, North Dakota could still be producing as much as 650-950,000 barrels of oil per day.
In September gas was being produced at a rate of 793.548 million cubic feet per day, also a state record, up from 762.361 million cubic feet per day reported in August.
In September, a record 7.798 wells were producing oil in the state. A record 370 drilling permits were approved in October. "We continue to do more with less," North Dakota Mineral Resources Director Lynn Helms said on Tuesday.
Helms said many companies operating in the Williston Basin are seeing improved efficiency in drilling, leading to higher production from fewer rigs. In October an average of 188 rigs were operating in the state. The record for rigs operating in North Dakota is 218 set on May 29.
Helms said production is expected to increase by 3% to 5% monthly. "We're expecting 800,000 barrels per day by late first quarter of next year".
Despite progress being made in gathering and processing capacity, Helms said roughly 30% of natural gas is being flared. That is up slightly from 29% in August but down from the record high of 36% set in September 2011.
"We're looking toward the end of this decade before we get this flaring problem under control," Helms said. "We are still very much in a struggle to reduce flaring. This is going to be a hard problem to solve."
State law allows for the flaring of natural gas for up to one year upon the beginning of production from a well. After one year, a well must be connected to a gas gathering system, connected to an electrical generator that uses at least 75 percent of the natural gas produced or be capped.
Wells not in compliance can be subject to payment of royalties to mineral owners as well as the payment of gross production taxes. Producers can apply for a waiver if it can be proven that it's "economically unfeasible" to connect to a gathering system or find a market for the gas in the foreseeable future.