Argentina heading for its first negative balance in tourism in ten years
Monday, November 26th 2012 - 04:46 UTC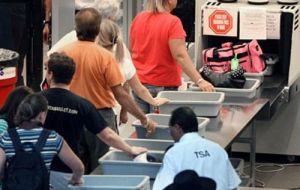 For the first time since 2002 Argentina is forecasted to end the tourism year with a negative balance totalling 2.3 billion dollars compared to a positive one of 304 million dollars in 2011, according to consultants Ecolatina.
The strong Argentine Peso is one of the main causes for the tendency since the increase in domestic prices makes relatively cheaper the overseas tourism options over those locally, besides at the same time dissuading foreign visitors and stimulating Argentines to travel overseas, explains Ecotlatina the consulting firm linked to former Economy minister Roberto Lavagna.
According to the International Tourism public opinion poll, ETI, the number of foreign tourists arriving in Argentina dropped 3.5%, while in the same period the number of Argentines travelling overseas jumped 16%.
"The money exchange restrictions (imposed by the Cristina Fernandez administration to impede Argentines from holding and saving in dollars) also played an important role in reverting the Tourism and Travel balance", adds the report.
In effect Ecolatina says that the so called 'dollar-clamp' has had a non wanted contrast for the government since "for Argentines wishing to travel overseas, the financing of tourism packages in Pesos and at the formal exchange rate (in a context of lack of investment alternatives) has become a mechanism to have access to the US dollar at the official rate.
"If the tendency persists in 2012, for the first time in ten years the balance of incoming and outgoing tourists will be negative", says Ecolatina adding that "the reduction in the influx of tourists arriving in Argentina is contrary to what is happening worldwide since in 2011 international tourism again is expanding sustainedly"
The 'dollar clamp' has had the effect of creating a parallel market for the US currency which at the end of trading last week was in the range of 6.80 Pesos compared with 4.87 Pesos at the official exchange rate, thus granting Argentines travelling overseas a 40% benefit .