President Franco says Paraguay will begin pumping oil in mid-2013
Tuesday, November 27th 2012 - 04:47 UTC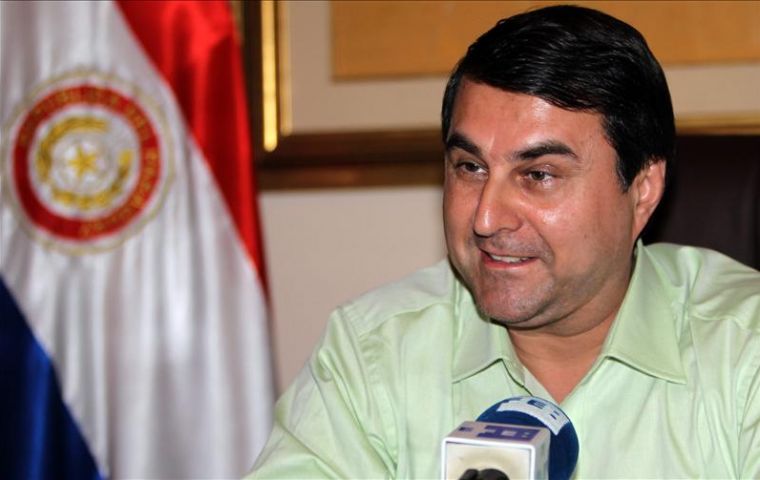 Paraguayan president Federico Franco announced on Monday that starting on 2013 the country will become an oil producing nation, after a recent discovery close to the border with Argentina.
According to Franco, researchers have discovered "plenty of top quality oil" in the "Cuenca de Pirity" area, in the Chaco region, west and north of Asunción.
The Paraguayan head of state assured that the country would be producing oil barrels by mid-2013.
"Paraguay will not only be a world champion in the production of clean and renewable hydroelectric energy. Now it will also join the list of oil producing countries," he said.
"Paraguay is a country filled with opportunity" he said while giving a speech in front of Business leaders at the Paraguay – Brazil Business forum.
He then said next week he would be flying to the Pirity area, which borders with the north of Argentina, where the oil was allegedly found.
Pirity Hidrocarburos and US company Crescent Global Oil carried out the exploration in the area and drilling is expected to begin in December, according to an official press release.