Mercosur summit rejects Falklands' self-determination referendum
Saturday, December 8th 2012 - 03:54 UTC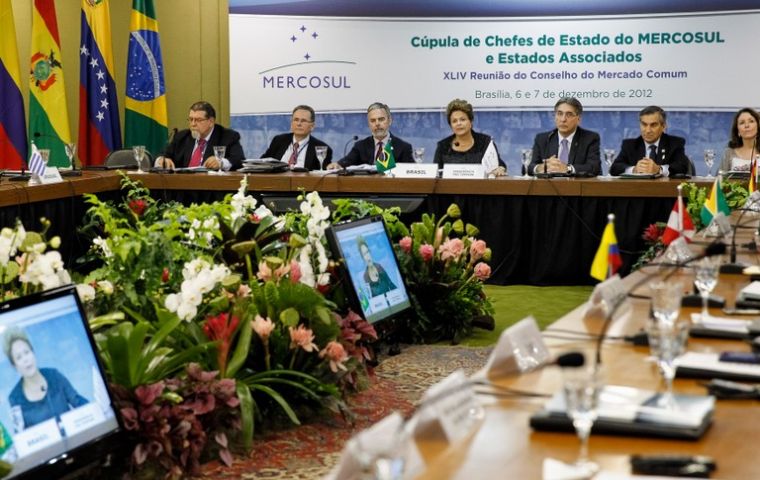 Presidents from Mercosur full and associate members meeting in Brasilia rejected the coming Malvinas Islands self determination referendum and anticipated that whatever the result of the ballot "it will not alter at all the essence of the Malvinas question".
In a statement approved on the side of the traditional declaration at the end of each Mercosur summit, the heads of state underlined that the UN General Assembly in 1985 rejected the incorporation of the self determination principle for the resolution of the Malvinas sovereignty dispute.
The presidents of Mercosur reiterate their strong support for the legitimate rights of Argentina in the sovereignty dispute with the UK over the Malvinas Islands and ratify their permanent regional interest for Great Britain to return to negotiations so that a peaceful and definitive solution is found, adds the statement.
Finally they emphasize that whatever the outcome of the so called referendum the essence of the Malvinas question is not at all altered and by no means is an end to the sovereignty dispute.
The Falklands' elected government, making use of the peoples' right to self determination has decided to hold a referendum on the Islands political status next March with the purpose of showing the world where they stand and what they want for their future.