Brazil names a candidate for the WTO Director General post
Saturday, December 29th 2012 - 06:21 UTC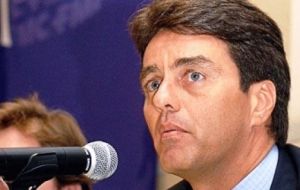 Brazil on Friday named its World Trade Organization envoy Roberto Azevedo to succeed Pascal Lamy as head of the Geneva-based trade oversight body. Brazil's ambassador to the WTO since 2008, Azevedo has been tackling the country's cotton subsidy dispute with the United States.
He joined eight other candidates who have thrown their hats into the ring, including South Korean Trade Minister Taeho Bark. Costa Rica, Ghana, Indonesia, Jordan, Kenya, Mexico and New Zealand have also put forward candidates.
"The Brazilian candidacy reflects the importance the country attaches to the strengthening of the WTO," the foreign ministry said in a statement.
The WTO 158 member nations have until Monday to present a candidate and the body's General Council will start interviewing candidates from late January.
The General Council, the WTO top decision-making body, will announce its choice by May 31. Frenchman Lamy has held the post since 2005 and his term ends August 31.
Observers say the next head will most likely not be a European or an American. Three of the nine candidates are women.