Poor performance of Brazilian economy last year: estimates average 0.98% growth
Thursday, January 3rd 2013 - 00:20 UTC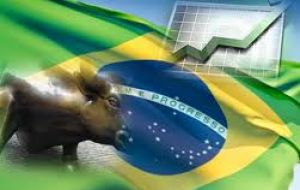 Economists cut their estimates for economic growth in Brazil to 0.98% this year, a central bank survey showed, highlighting the sharp slowdown of an economy that just a couple of years ago was an emerging market star.
The world's number 6 economy was expected to grow 1.0% this year in a poll released last week, a far cry from the 3.30% expansion predicted by economists surveyed by the central bank at the start of the year.
Still, economists see the Brazilian economy rebounding to grow 3.30% in 2013 after an avalanche of stimulus measures by the government of President Dilma Rousseff that includes dozens of tax breaks and subsidized loans.
Some private economists have warned that the economy could grow much less than what the market predicts due to still weak investment and a slowdown in credit growth in Brazil.
Economists raised their expectations for inflation in 2012 for the fourth straight week despite the slowdown in activity. Inflation was seen ending the year at 5.71%, inching closer to the ceiling of the official target range of between 2.5% and 6.5%. Inflation rose to 6.5% in 2011.
Inflation will likely remain high next year with economists seeing consumer prices rising 5.47% in 2013, according to the poll of around 100 economists.