Top animal health organization calls on countries to lift ban on Brazilian beef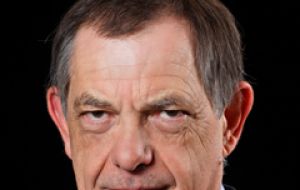 The head of the World Animal Health Organization (OIE) called on countries that are banning Brazilian beef imports, following a case of mad cow disease last month, to lift restrictions as soon as possible, saying they were not justified.
Brazil's Foreign Trade secretary said last week those five countries had banned beef imports from Brazil and that the world's top beef exporter was considering retaliation at the World Trade Organization (WTO) if they did not lift their bans.
China, Japan, South Africa, Saudi Arabia and Jordan informed Brazil that they had imposed import bans after the OIE said a cow that died in 2010 had bovine spongiform encephalopathy (BSE), commonly known as mad cow disease.
OIE Director General Bernard Vallat said countries had the right under WTO rules to impose provisional bans as an emergency response to animal disease outbreaks pending further information, but he saw no reason for such restrictions in this case.
"One case in a population of 200 million heads of cattle does not justify a change of status" Vallat told reporters.
The 13-year-old cow never developed BSE but tested positive for the protein that causes the disease, a form of BSE called 'atypical' by scientists.
Paris-based OIE has maintained Brazil's status as a beef producer with so-called negligible risk of bovine spongiform encephalopathy (BSE), the safest of its three categories. It is given to countries that have shown the disease was either non-existent or extremely restricted.
"According to OIE standards, they should lift their ban as soon as possible," Vallat said.
Brazil's BSE status will be reviewed at a regular meeting of the OIE scientific committee due to take place in three weeks.