Chile mining industry expects 100bn dollars investment in next twelve years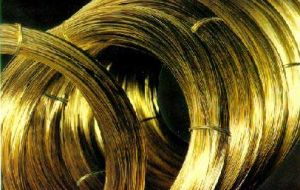 Chile is expecting investments in the mining industry of 100 billion dollars in the next twelve years, of which 48bn in the eight year period to 2020 and mostly in cooper according to the National Mining Society, Sonami.
"This year we expect the industry to grow 6% mainly because of an increase in the production of copper which is expected to jump from 5.4 million tons in 2012 to 5.8 million tons", said Alberto Salas manager of the mining industry lobby.
He also anticipated that the price of copper should range between 3.67 and 3.8 dollars the pound which is "coherent with the 3.6 dollars average at which the international market is currently trading"
This in export terms means Chile in 2013 should be shipping overseas copper for the value of 55bn dollars.
Copper is the main export of Chile and for every dollar cent increase in the average price, the treasury collects an extra 40 million dollars in taxes and 90 million dollars in the balance of payments.
"As the year advances the price of copper will tend to increase, nevertheless we must take into account that this projection could face certain risks linked particularly to the performance of Europe and economic growth in the US and China", warned Salas.
China is Chile's main client for copper and has become its leading trade partner.
However Sonami also expressed concern because some of the mining projects have been delayed, "in some cases they add up to practically a third of the anticipated investment"
To this must be added the 'umbrella regulation' which has generated certain "juridical uncertainty" linked to the ILO (International Labour Organization) 169 agreement referred to the rights of indigenous peoples and which has seen potential projects having to face the courts and thus delaying investments, underlined Salas.
"To my understanding the duty of the government is to create the political framework that helps unlock such confrontation situations, and thus investments can go ahead", concluded Salas.