Agusta-Westland plan helicopter plant in Brazil to service oil industry boom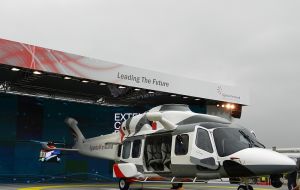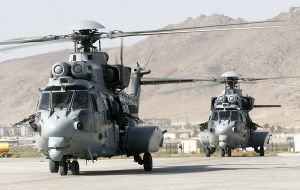 Italy's AgustaWestland looks set to cash in on an oil-driven Brazilian helicopter sales bonanza through a joint venture with Embraer that could lead to production of its rotorcraft in the country.
The two air-framers have signed a memorandum of understanding which, if a final agreement is reached, would see the establishment of an assembly line in Brazil building helicopters for both the domestic and wider Latin American markets.
Civil and military models are both being looked at by the partners -initially the AW139, AW189 and AW149- but they have pointed principally to the offshore oil and gas market, which is set to boom with the development of massive oil fields in the Santos Basin, 250km east of Rio de Janeiro.
Data from Flightglobal Ascend shows AgustaWestland accounts for less than 14% of the Brazilian market for civil rotorcraft, although the air-framer itself puts the figure closer to 25%.
Bruno Spagnolini, AgustaWestland chief executive, points to the importance of establishing "an industrial presence" in Brazil. Such claims look realistic; the air-framer is a significant supplier to offshore operators and is readying a new model, the AW189 medium twin, launched in 2011 and expected to be certificated in mid-2013.
It has also identified a number of potential Brazilian defence requirements, hence the potential assembly of its 8t-class AW149 military helicopter.
The Brazilian market is dominated by Eurocopter and its local Helibras subsidiary, the only helicopter manufacturer in Latin America. Eurocopter controls nearly 48% of the Brazilian market - directly or via Helibras - with 700 machines in service, on order or in storage, including a major contract to supply its EC725 to all three branches of the nation's military. Second in Brazil is Bell, with 285 helicopters and a 21% market share.
Ironically while Brazil is the world largest and fastest-growing helicopter market, its aerospace industry champion Embraer has shown little or no interest in the sector since the late 1960s when the BF-1 Beija-Flor light single-engine helicopter was one of its first projects.
Remarking on the AgustaWestland deal, Embraer chief executive Frederico Fleury Curado described the joint venture as "an important step as we continue expanding our business".
The companies hope to cement their partnership in the coming months, having begun talks in the middle of 2012. Up for discussion are the location of the assembly line and the amount of indigenous content in the helicopter.
AgustaWestland already has assembly lines for the AW139 in Italy, Philadelphia and Russia, the latter through its HeliVert joint venture with Russian Helicopters.