With almost unanimous support John Kerry confirmed as US Secretary of State
Wednesday, January 30th 2013 - 01:34 UTC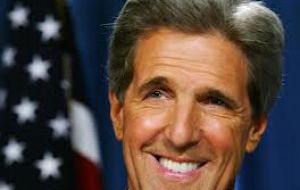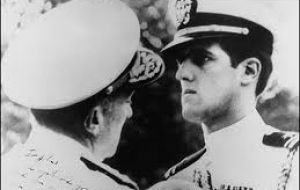 Massachusetts Democrat John Kerry won overwhelming confirmation from his fellow US senators as secretary of state, succeeding Hillary Clinton as the top US diplomat. The vote was 94-3. Dissenters were Republicans Jim Inhofe of Oklahoma and Texans John Cornyn and Ted Cruz. Kerry.
With Kerry easily winning Senate confirmation, attention will turn to Obama's more contentious choices for other national security positions. Confirmation hearings are scheduled on Jan. 31 for former Senator Chuck Hagel to be secretary of Defence and on Feb. 7 for John Brennan to head the Central Intelligence Agency.
Senator Bob Menendez, a New Jersey Democrat who will replace Kerry as chairman of the Senate Foreign Relations Committee, praised Kerry as "uniquely qualified" for the job because he has "already built relationships with leaders across the world."
Menendez cited Kerry's wartime service in Vietnam as having schooled him in the horrors of war and the importance of using diplomacy when possible. He also said that during Kerry's years in the Senate he led investigations into drug trafficking and money-laundering by former Panamanian leader Manuel Noriega and criminal wrongdoing at BCCI, an international bank that was closed by regulators.
Senator Bob Corker of Tennessee, the top Republican on the committee, also praised Kerry's readiness for the job, while predicting they won't always agree on policy. Corker referred to inadequate security at the US mission in Benghazi, Libya, that was attacked in September as an example of weaknesses at the State Department that Kerry will need to overhaul.
Kerry will inherit a "sclerotic" State Department "that needs some oversight," Corker said.
On foreign policy, Kerry shares Obama's preference for working through multinational alliances and for avoiding open- ended engagement, such as the Iraq war. Kerry's approach to US intervention abroad has been reflected by his comments on the war in Syria, in which he has shared Obama's reluctance about direct military involvement.
After graduating from Yale University, Kerry volunteered for the Navy. In two tours of duty in Vietnam, he rose to the rank of lieutenant and served on a Swift Boat that travelled treacherous river deltas. He was decorated with a Silver Star, a Bronze Star and three Purple Hearts.
Kerry came to see the war he fought as futile, and on his return to the US he became a leader of Vietnam Veterans Against the War. Kerry made an unsuccessful bid for a House seat from Massachusetts the following year, then worked as a prosecutor before being elected lieutenant governor in 1982 and senator in 1984.
In related news former US Secretary of State, Hillary Clinton, said to be optimistic about the future of democracy in Latin America, and assured that she's still working with President Barack Obama in order to outline "the best proposals for the region."
"I'm working with President Obama on some new initiatives that will show the entire world how much we care about our nearest neighbours."
"There are many reasons for being optimistic about the institutionalization of democracy in Latin America. It has shown a robust economical growth since the 2008 international financial crisis, plus levels of poverty have been reduced."
To end, Clinton, who's seen as a potential presidential candidate for 2016, also remembered that "Unfortunately there is still a dictatorship in Cuba, but we expect it to end shortly".