Air France returns to Uruguay as of next April with five flights a week
Friday, February 8th 2013 - 00:30 UTC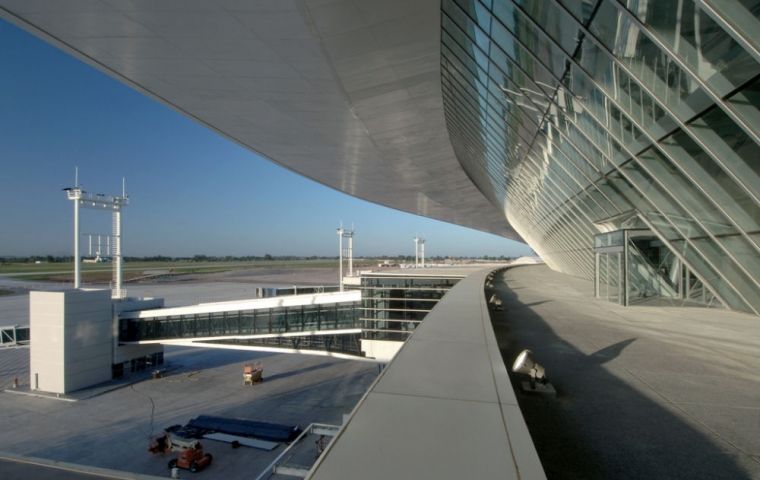 Uruguay seems to be recovering its air connectivity after a rough year that saw the closing down of its flag air carrier Pluna, and the announcement by Spanish airline Iberia that it will cease flights between Montevideo and Madrid as of next April. Iberia is the only European airline currently calling in Uruguay.
In effect Uruguayan transport officials confirmed that Air France/KLM will be returning to Carrasco Airport, five times a week with direct flights to Paris' Charles De Gaulle terminal with a stop at Buenos Aires, beginning April 16.
Likewise Tourism Minister Liliam Kechichian confirmed that the Spanish airline Air Europa will begin flights three times a week between Montevideo and Madrid as of next 3 June.
Air Europa top officials recently visited Uruguay and met with local authorities to organize the link, which is intended to include in the near future a daily flight.
The Air France link has already started making reservations through the GDS system with a special bonus for the first passengers with a round ticket price of 749 Euros, Montevideo/Paris/Montevideo.
Meantime President Jose Mujica said he expects to see the 'new' PLUNA, a kind of workers cooperative back in the air sometime in the next six months, hopefully before all the legal demands and pending debts issues are overcome.
The surprise closure of PLUNA last June not only left thousands of passengers stranded or with non reimbursed tickets but also millions of dollars in legal demands.
The 'new' PLUNA has asked for government financial support while it takes off, which is under consideration. Nevertheless the Uruguayan government did decide a significant rebate in air fuel prices, extensive to all the local market, which makes provision in Montevideo more competitive and attractive, although still far from the subsidized fuel in Argentina.