Economic activity in Chile expanded 4.7% in December and 5.5% in the twelve months
Friday, February 8th 2013 - 05:13 UTC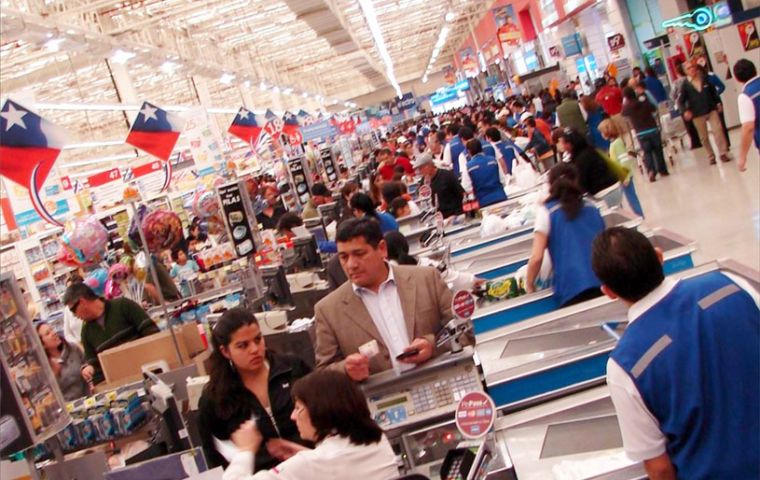 Economic activity in Chile grew 4.7% in December from the year earlier on gains in the service and retail industries, and ended the twelve months of 2012 with an expansion of 5.5% over the previous year according to Central bank data.
Growth was driven by investment and domestic demand, which pushed up retail sales and imports even as industrial production stagnated and export growth weakened.
"The recent pattern of growth driven by domestic demand had resulted in a widening of the current account deficit which, as previously noted, if it continued and expanded, could become a factor of greater external vulnerability," the central bank board said in minutes published on February 1 from their January meeting on interest rates.
The stats released this week refer to the Monthly Economic Activity Index, IMACEC, which covers over 91% of goods and services included in the GDP.
Chile's GDP expanded 5.7% in the third quarter from the previous year, led by a 13% increase in investment and 6.4% gain in private consumption, according to central bank data.
The current account deficit widened to 7.4% of GDP in the third quarter from 4.9% in the year-ago period. Imports grew 2.5% in the third quarter while exports contracted as Chileans stepped up purchases of foreign-made durable and consumer goods, the bank said.