EU agreement on multi-annual budget with a 3.3% reduction for the time
Saturday, February 9th 2013 - 09:01 UTC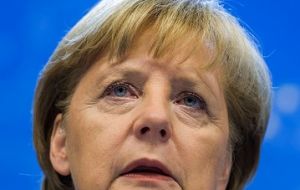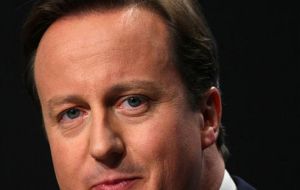 After lengthy talks in Brussels European leaders have reached an agreement on the budget for 2014-20 with a ceiling of 960 billion Euros, the first time the EU multi-annual budget has been reduced.
European Council President Herman Van Rompuy announced the deal and said in a statement it was "worth working for". UK Prime Minister David Cameron, who had been pressing for cuts, hailed it as a "good deal for Britain".
"I think the British public can be proud that we have cut the seven-year credit card limit for the EU for the first time ever," Mr Cameron said.
French President Francois Hollande, who had argued against big spending cuts, said it was a "good compromise". German Chancellor Angela Merkel also welcomed the deal, which represents a 3.3% reduction from the previous seven-year budget.
"From my point of view this agreement is good and it is important because it gives us the ability to act in Europe in the coming years," she said. "It gives us the ability to plan for important projects and with a view to growth and employment".
The agreement came after all-night talks.
Countries such as France and Italy had sought to protect spending, while others pressed for cuts at a time of national austerity. The budget must still be approved by the European Parliament.
The four biggest political groups in parliament have said they "cannot accept it as it stands because it is not in the interests of Europe's citizens."
Mr Van Rompuy said the deal amounted to a cut of roughly 34bn euro in both commitments and payments. He said EU leaders had met their responsibilities by overcoming sharp differences, and he hoped the European Parliament would meet its responsibilities by passing the budget.
European Commission President Jose Manuel Barroso said he would have preferred a budget closer to the Commission's original proposals. But he said he recognised that the deal was "the highest possible level of agreement that heads of government could reach with unanimity".
While Mr Cameron has claimed a significant overall cut as a victory, the UK's contribution is likely to go up. The UK's rebate is shrinking from its current annual level of about 3.5bn Euros.