New York court agrees to hear bank that supports Argentina in debt restructure case
Thursday, February 14th 2013 - 01:47 UTC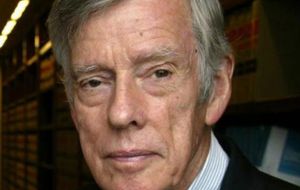 A New York federal appeals court has agreed to hear from more parties potentially affected by its review of a decision requiring Argentina to pay 1.33 billion dollars to bondholders who did not participate in two debt restructurings.
The 2nd US Circuit Court of Appeals, in an order on Monday, set aside additional time for oral arguments scheduled for February 27.
Still, lawyers on all sides will not have much time to make their case: the New York court has allotted 49 minutes overall for the arguments, up from the 30 minutes originally scheduled.
Argentina is seeking the reversal of a November order by US District Judge Thomas Griesa in Manhattan that required Argentina to pay 1.33 billion into escrow for so-called "holdout" investors when it paid bondholders who participated in the debt restructurings.
Griesa's ruling followed an October decision by the 2nd Circuit that required Argentina to pay all of its bondholders equally, instead of giving priority to holders of restructured debt.
In Monday's order, the court allotted time to a lawyer for bondholders who participated in the debt exchanges following Argentina's 100bn dollars sovereign default in 2001, and to a lawyer for Bank of New York Mellon Corp, the trustee for bondholders who participated in the 2005 and 2010 exchanges. Both have supported Argentina in its appeal.
The US federal government has also indicated its support for Argentina in the controversy fearing the consequences for future debt negotiations when the world is going through a several-years financial crisis yet to be overcome.