EU reaches ambitious agreement on fish discarding; no details on implementation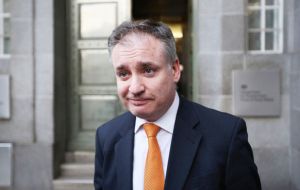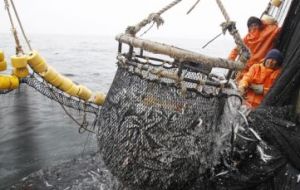 Fifty years after the European Union fishing quota system was introduced, the EU has at last reached an ambitious agreement on the controversial practice of discarding fish. This comes over a month after the European Parliament voted for a ban.
EU ministers okayed it and hashed out the policy and its terms, which will now see the dumping of herring and whiting banned from January 2014, and white fish from January 2016 (this may take longer, because of the difficulties presented by species such as cod, sole and plaice swimming together). Campaigners are concerned more should be done, and sooner, but there will be another chance to tighten the rulebook further when MEP get to vote on the policy once it's drawn up and agreed in Parliament.
Discarding unwanted fish is a global practice that amounts to about 8% of the world's total haul being dumped, according to the Marine Stewardship Council. However it's one that has been most prevalent in the EU, where about a quarter of all fish caught gets dumped because it's either juvenile, undesirable or a species that would push the crew over its quota.
According to one report, 7.5 billion cod were discarded between 1963 and 2008 in the North Sea, Eastern Channel and Skagerrak, losing the UK £935 million in potential sales and proving the EU quota policy had some rather large holes in it.
Take the EU 2002 decision to cut cod catch quotas by 45% -- at the time, the president of the Scottish Fishermen's Federation, Alex Smith, said the effects would be "devastating" to the industry, while campaigners argued it wasn't enough. As it turned out, they were both right. The practice of dumping fish combined with warmer temperatures has seen the cod population decline sharply in recent decades, while active Scottish fishing boat numbers fell by 271 to 2,094 between 2004 and 2011. Scotland -- which has the biggest fishing capacity in the UK -- has announced its delight at the news of the ban.
Scotland's Fisheries minister Richard Lochhead, said: "No longer will European fishermen be dumping millions of tons of fish overboard, which is a waste of a valuable food resource to the detriment of our stocks and the industry."
Although the terms of the gradual ban appear to have been dampened down somewhat, fisheries argue it's necessary for adaptation -- if there was a total ban overnight, companies would not be prepared to survive. For instance, when it came to France, Spain and Portugal, some slack was allowed to enable the industry to persist relatively unhindered -- those operating far from shore would find themselves struggling to make a living given the cost of transporting undesirable fish to land, so these countries have been allowed to discard 9% of their stock, a number that will eventually be reduced to 7%.
Conservation charity Oceana expressed its disappointment with this element of the ban, with European executive director Xavier Pastor saying: "Fisheries Ministers are steamrolling the will of the people because they lack the political courage to do the right thing. This decision is just another example of how disconnected they are from the citizens of their own countries, who want to put an end to this shameful practice of wasting fish."
No details have been released on how the EU will enforce the ban, or support the fishing industry.
Despite this progress, in December 2012 conservation charity Oceana issued a report claiming the EU was "ignoring 48% of the scientific advice" on safe fishing quotas, something the ban will not affect. According to Oceana, marine biologists recommended a 55% cut to the haddock quota (the EU voted for 15%), and a ban on fishing for herring and sole -- which was ignored in its entirety. In some places, quotas were even raised.